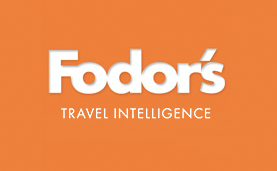 The globetrotting editors at Fodor's Travel provide expert guidance on more than 7500 locales around the world. If you're planning to travel to Europe this summer, here are some general tips, whether you're visiting London for the 2012 Olympics, perennial favorites Paris and Rome, or emerging hotspots like Croatia and Hungary….
Bring extra cash with you
Minimize money stress by padding your pockets with extra cash—especially if you're headed to Greece, which could be on the brink of leaving the euro zone. Plan to bring extra euros as a precaution; should Greece return to the drachma currency during your trip, you won't have to rely on potentially frozen electronic banking. (Your euros would still be accepted during the changeover.) Elsewhere, much of Europe has fully transitioned to "chip-and PIN" credit cards, meaning your U.S. card may not work at automated kiosks that require a credit-card PIN. Arriving with plenty of local currency can save you from getting stranded at an unmanned train station or tollbooth where your plastic won't work.
Outsmart inevitable crowds
London isn't the only destination filling up with Olympics visitors; nearby cities like Paris, Brussels, and Amsterdam are also seeing an influx of arrivals this summer. (These cities have increased rail service to London from late July through August.) But don't let a few (million) extra people deter you from enjoying Europe's capitals—just reserve advance tickets to attractions when possible, and allow extra time for getting around.
Take advantage of free mobile apps
Supplement your guidebooks and fill your smartphone with the appropriate apps before you go. Start with Fodor's mobile apps, of course, and then check out the official European tourism boards' apps, aggregated at VisitEurope.com. From augmented reality (Holland) to ecotourism (Ireland), there's a wide variety to choose from. But don't forget to disable data roaming on your phone to avoid unexpected charges.
For more tips on summer travel, visit the Fodor's blog here. Before your next takeoff, visit Fodors.com for full destination guides, expert recommendations, and advice from fellow jetsetters on the forums.