Litsy is a new social network that is generating buzz among readers. The platform is best described as a cross between Instagram, Twitter, and Goodreads, because of its highly visual, short-form, and book-centric nature. Litsy made its debut this spring as an iOS app. (Android and Web versions are currently in development.) Continue reading for an overview of Litsy, and learn how to effectively use it to connect with readers.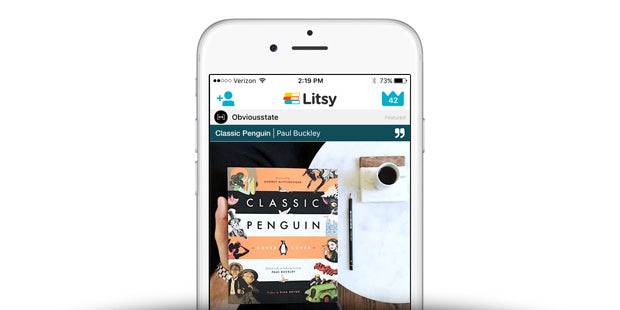 How Litsy Works
Litsy members can use the app to review a book, share a favorite passage, post photos, have conversations about books, and see what others on the platform are reading. The app can also be used for book discovery and to create and organize reading lists by adding books you've read and want to read to your "stack."
All posts (photos, thoughts, reviews, etc.) are tagged to a specific book, and all activity associated with a particular book is connected to that book's page. In addition to all social activity, a book's page also contains a summary of the book and lets users add the book to their stack.
All users receive a "Litfluence" score, which shows the direct representation of your impact on the community. Users start with a Litfluence score of 42 and it increases (but never decreases) based on a person's level of activity and engagement. The Litfluence page also shows fun facts such as how many books and pages a user has read.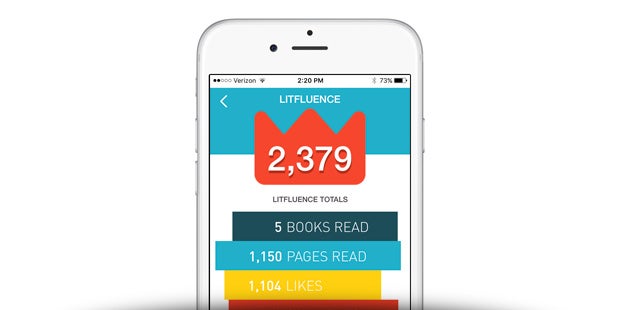 Who Is on Litsy?
Litsy's growing community of book lovers includes authors, librarians, booksellers, and even a few celebs. You can follow authors such as Ben Mezrich, Amy Stewart, Rick Moody, Joe Hill, and Rob Spillman on the platform. Other notable users include the National Book Foundation, Book Riot, the Strand, and LitHub. Penguin Random House and other book publishers have also started using Litsy.
Should You Join Litsy?
Litsy provides a fun new way to connect with readers on social media. Joining a new platform can allow you to define yourself early and make your mark in the community. But before committing to another platform, you should determine whether you have the time to build your presence and engage with users on a regular basis. The risks to consider are whether Litsy will have staying power, gain influence, and reach a critical size.
What Should Authors Post on Litsy?
Anything related to books—from photos of book covers to favorite passages, details about readings and events, or non-book-related images that evoke the feeling of a specific quote. Other ideas include selfies with books, libraries, reading nooks, pets, and more. Join discussions about books and remember to support your peers by endorsing their works. As with other platforms, the goal is to connect with new and existing readers while sharing a genuine glimpse into your life as an author and reader.   
How to Make an Author Account Stand Out
Litsy has a dedicated team to help authors get set up on the platform and to authenticate their accounts. Contact authors@litsy.com to verify your account, which will assign a blue checkmark next to your name. This allows Litsy to occasionally feature your posts and possibly mark you as a suggested user to follow. The Litsy team is working on additional ways to support authors.
How to See Chatter About Your Book
Each post on Litsy is tagged to a book. Any user can select a book directly from a post, or find the book or author using the search tool. From the book's page, users will be able to view all user posts surrounding the book.
Contact your marketer for more information and tips to get started on Litsy.
Milena Schmidt is part of the Consumer Marketing Development and Operations Group.