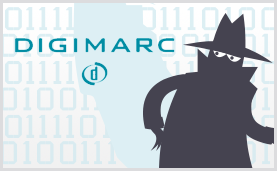 Penguin Random House takes the prospect of piracy of its books very seriously, and is committed to providing the most effective anti-piracy service to its authors. Every title published by Penguin Random House is covered globally under our agreement with Digimarc Guardian (formerly Attributor), a leading solution for disrupting the distribution of pirated content.
Digimarc continuously scans cyberlockers, peer-to-peer networks, and websites for instances of pirated Penguin Random House content; has its trained staff verify any suspect links; and takes immediate action to have the pirated files removed. Digimarc has an incredibly high success rate, resulting in prompt removal of pirated content more than 85 percent of the time.
In addition to Digimarc, Penguin Random House uses an internal program to scan the Internet for other instances of piracy especially likely to be discovered by casual web surfers. With the combination of Digimarc's services and our own search program, we feel we offer the publishing industry's best protection against illegal and unauthorized distribution of your content.
At times, you may see what appears to be a link to your book being offered illegally online. Many of these links are fake, aiming at artificially boosting traffic to a piracy site that generates income based on advertising revenue;  worse, some of these links may lead to viruses. That's why human verification of every link is so important. If you find a link that you suspect could be an instance of piracy of one of your Penguin Random House titles, we encourage you to submit the information to us using the new Author Portal tool, which will go directly to Digimarc for research and verification purposes. If it is deemed to lead to an actual file of your book, immediate legal steps will be taken.
How Does the New Tool Work?
Upon logging in to the Author Portal you will see a tab called "Resources." Hovering over the "Resources" tab will open a secondary menu with a tab called "Anti-Piracy." Clicking on this tab will bring you to the reporting tool. From a drop-down menu on this page, choose the title for which you found an infringed copy. Then paste the entire URL into the "URL Submission" field and click "Submit." If you find multiple cases, you will need to submit each link individually.
Your URL will be sent to Digimarc and Penguin Random House will be notified. Penguin Random House will work closely with Digimarc to validate the offense and, if it is validated, to monitor the takedown of the pirated content. If you have additional questions, please don't hesitate to reach out to us.
We thank you for your help with this matter.