Penguin Random House Audio has been producing award-winning audiobooks for more than thirty years, and is on pace to record more than nine hundred titles in 2017.  Many of these books are recorded in our fifteen state-of-the-art in-house studios—five in New York and ten in Los Angeles—which allow us to record all kinds of audiobooks, ranging from single-voice narration to large-scale full-cast recordings with many narrators.
The audiobook industry is changing rapidly, and we remain dedicated to creating the best listening experience in publishing at the highest-quality recording standard. We believe the best ways to do that are to foster a collaborative relationship between producer and author for every title, and to hire a director and engineer to be present in the studio for every recording. Our goal as an audio publisher is to remain true to the author's vision, and our recording facilities help us to foster a creative environment that's comfortable for authors and actors alike.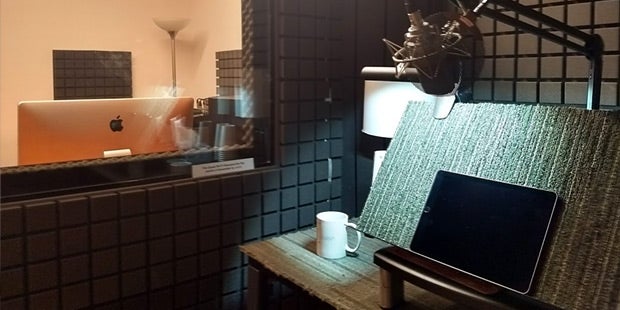 In the past year, our studios have produced some of our best-selling and most ambitious recordings to date. "Ambitious" doesn't even begin to describe the production of George Saunders's latest audiobook, Lincoln in the Bardo. Producer Kelly Gildea recorded 166 distinct voices for this audiobook, including Julianne Moore, David Sedaris, Nick Offerman, Susan Sarandon, Lena Dunham, and a host of others.
Chuck Klosterman, Art Garfunkel, Deepak Chopra, and Lauren Graham, among many other authors, have all spent time at our studios. Our producers are always ready to tackle new challenges, providing a boutique audiobook experience that's adaptable to any kind of content.
Our Los Angeles and New York facilities are the perfect example of how to build a creative space that enhances collaboration and allows artistic freedom and experimentation, while driving toward the best possible listening experience.
Dan Zitt is VP of Content Production for Penguin Random House Audio and Listening Library.