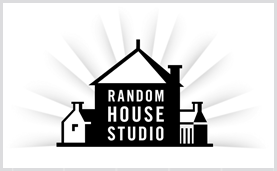 RH Studio is the brainchild of Peter Gethers, a longtime Random House editor and a writer of books, screenplays, and television series. He conceived of the Random House Films unit in 2005, as a way to expand the readership and sales potential that our publishing teams see in books they acquire, by pitching appropriate titles to partners in the theatrical film industry. The first step for the new group was to find a filmmaking and distribution partner. "That was the hardest part. I spent a year looking for the right one, and almost by accident stumbled upon Focus Features, a highly regarded unit of NBC Universal, whose award-winning and commercially successful films include Brokeback Mountain, Pride and Prejudice, and Milk," recalls Peter.
He assembled a small team from the movie and screenplay fields, and they started to attend editorial meetings and work with our publishing groups to identify titles that had compelling plots and that aligned with the topics and criteria that Focus Features was looking for. "Focus values our deep understanding of the stories we publish—and we value Focus's ability to identify, produce, and distribute remarkable movies," he explains.
One way RH Studio differentiates itself from traditional studios or production companies is by always keeping the authors involved in the process. They strongly believe that the writer an essential part of translating the spirit of a book into a screen adaptation. "If the author is unhappy, we're not doing our jobs. We're a writer-centric company and that's why we partner well with Focus—they are the same way."
One project that has come out of this partnership is One Day, the film adaptation of David Nicholls's book, starring Anne Hathaway. Random House Films is currently working on their biggest film project to date, Longbourn, an adaptation of the forthcoming Knopf novel by Jo Baker, which tells the downstairs story of Pride and Prejudice. Angela Workman is currently writing a screenplay, and RH Studio is aiming to get the film into production next year.
Last year, Random House Studio made the leap into television and opened an office in Los Angeles. They currently have a scripted television deal with Fremantle Media, part of Bertelsmann's RTL Group, and are also developing  unscripted programs on a show-by-show basis. "As the film business shrinks, television opportunities have grown enormously, with many buyers, many networks, and so many outlets for both scripted and unscripted programming. We realized that television was the way we could exploit the entire range of RH material." When considering content for television, the team looks for strong characters and open-ended narratives that you can build upon and return to weekly.
RH Studio's first produced television show, Heartland Table, begins airing weekly on the Food Network on September 14, based on Amy Thielen's cookbook The New Midwestern Table, published by Crown's Clarkson Potter imprint this month. This is the first time any adult trade publisher has produced a television series starring its own author. After reading the manuscript, the team felt it was the perfect blueprint for great television. "Once we met with the author, we knew she had star potential not just in the book world, but also for TV," said Gethers.
Other Random House Television projects in the works include shows based on novelist Carl Hiaasen's Basket Case and on The Twenty-Year Death by Ariel S. Winter, from Random House Publisher Services client imprint Hard Case Crime.