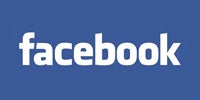 One of the core decisions when using Facebook is whether to have a Profile or a Page (or both). Although they function slightly differently, either can work well for an author.
We can help our authors turn a Profile into a Page (or merge a Profile with a Page) by working directly with Facebook. But once this is done, Facebook does not permit the Page to be turned back into a Profile.
Profiles
Profiles are always associated with a real person. Typically the main way to interact with a Profile is through being a "friend"–but this can create problems for people who are well-known. Approving large numbers of friend requests can be time-consuming and each Profile is limited to 5,000 friends. Using the "subscribe" feature can help in this situation; subscribers will see your updates but you won't have to approve their friend requests. You can control whether posts are public (friends and subscribers can see them) or private (only friends can see them). To encourage people to subscribe, you'll probably want to add a "subscribe" button to your website. This is a good article on the subscribe feature.
Pages
Pages are associated with brands, public figures and businesses, and can be a good alternative to Profiles for authors who want to enable readers to connect easily. Pages are ideal if you have more than one person who would like to create posts as you can have multiple administrators. They also offer much more in the way of insights and the ability to target posts, as well as the option of installing custom applications. Pages do, however, have restrictions on interactions with individuals, so you won't be able to interact with close friends in the same way. You won't be able to "like" a Profile, meaning that your newsfeed will be restricted to other Pages you have liked. You also won't be able to message individuals or tag them in photos.
Here's a summary of Pages versus Profiles: