As consumer buying behavior shifts due to COVID-19, our teams have been on the lookout for different and exciting ways to get your books into the hands of readers. In this article, you'll learn more about our newest way of driving book discovery, through the new and improved category pages on PRH.com.
Though PRH.com has long been a hub for curated book discovery, lately we have taken even more steps to become a one-stop shop where every reader can find the perfect book. In addition to our #BooksConnectUs Live page, where we feature every virtual PRH author event, PRH's new and improved category pages provide opportunities for consumers to discover the right book for their moods or interests. In a moment like this, when readers are looking for books to help them stay engaged and entertained, the new category pages are a perfect opportunity for enhanced curation.
You can take a look at the new pages here!
The Goal
With this curation, the aim is to provide dynamic pages that mix content and books so readers can better browse and engage with our most popular genres. Our category exploration is now more in line with our readers' needs and interests, as well as pop culture moments, making it easier (and more fun!) for readers to find your books.
Each new page puts the spotlight on content tailored for the genre and features books and authors making waves in the category of interest. By harnessing specific tropes like "hopeful endings" and "time travel" to serve the niches found in fandoms, we're helping readers find precisely what they want.
The Curation Process
The team behind PRH.com chose these categories because they are our four most popular genres in terms of site traffic, but also because they lend themselves well to fan experiences. Romance and science fiction in particular have loyal fans, tons of deep subgenres, and plenty of specific niches and tropes for us to showcase.
For example, with the ability to filter romance novels by tropes like "fake relationships," "enemies to lovers," and more, both heavy romance readers and those just starting to dip in the genre will be able to find the perfect selection of books suited to their taste or mood.

The Result
Readers can expect to see roundups curated by our PRH teams who work within these genres, as well as tropes based on feedback from fans and in-house suggestions. The pages are rotated about every other month, and we plan to keep the content fresh, topical, and appealing for hardcore fans and casual readers alike.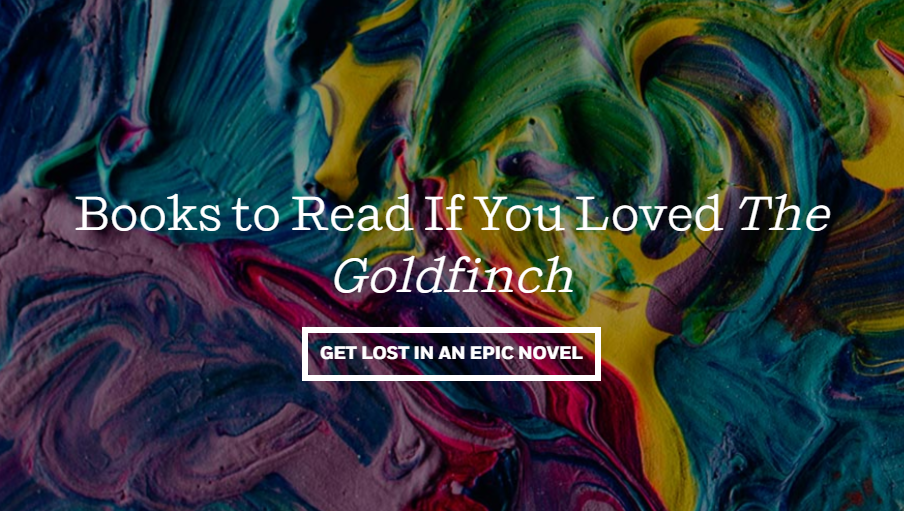 Additionally, each category will have a monthly newsletter showcasing both content and titles, so we can keep the discovery going over a longer period of time and encourage consumers to keep on reading!
Ultimately, when books are grouped by theme, beautifully presented in terms of design, and fun to explore, readers are more likely to engage with the titles and content, and more likely to find what they're looking for. By encouraging fan engagement in this way, we continue to strive toward our mission to get your books into readers' hands.
Neda Dallal is Senior Associate, Publishing Development and Author Platforms at Penguin Random House.