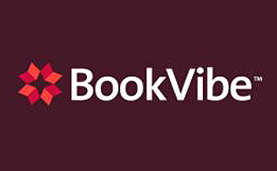 Have you ever wondered what your followers on Twitter are reading and what they are saying about books? A new book discovery tool called BookVibe lets you keep up with book trends, find new reads, and tune in to book chatter on Twitter. BookVibe utilizes a sophisticated algorithm to scour the Twittersphere for conversations about books, measure online buzz, and detect sentiment around books.
To use BookVibe, visit the site and connect your Twitter account to the free service. Users can sign up for a weekly email with recommendations of titles that are trending among their followers. The BookVibe site has two navigation modes: Book Stream and Explore. Book Stream allows you to view lists of books and learn what your followers are saying about them. You can also learn a title's "social sentiment," based on a star rating and a social buzz level.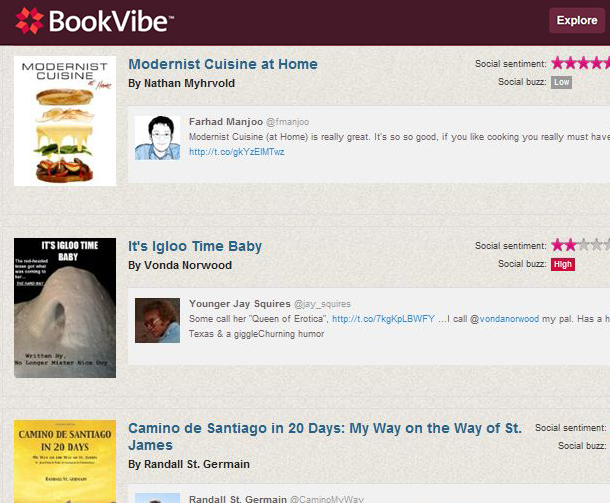 The Explore mode allows you to see what featured authors and publishing industry leaders are reading. Using Explore, you can click on trending books on Twitter to access graphs that show the number of mentions a book has received and learn what people are saying about these titles.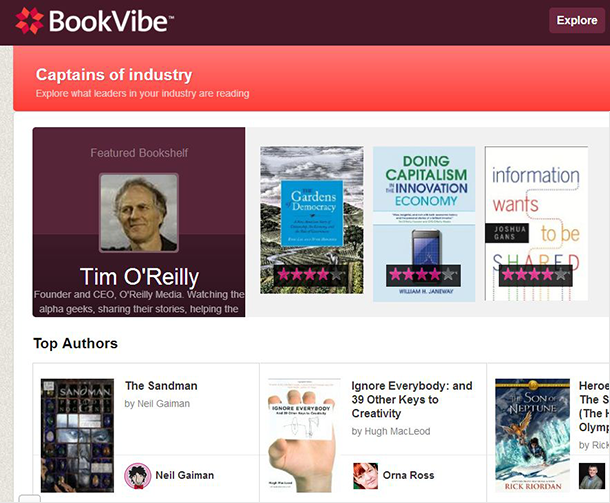 While BookVibe was designed as a recommendation tool, you can also use it to gain some social media insights that were previously available only through costly social listening tools. When using BookVibe in this capacity, here are some things you can do:
Gain insights
If discussion of your book is picked up on BookVibe, measure its buzz with graphs that show the number of mentions it has received. Compare high chatter days for your book to marketing and social media activity to learn if there is any correlation. Also, explore the Book Streams of famous authors, influencers, and competitors. This is a good way to create new connections and see what others are reading and discussing.
Engage with readers
A great thing about BookVibe is that it allows you to access your followers' book-related tweets in one place and connect more easily with followers about book-related topics.
Discuss books
Turn Twitter into a social network for discussing books. Share what you are reading or what you plan to read, and link to interesting book-related stories. With enough chatter around books combined with Twitter discussion of your books, you may get featured as a Top Author on BookVibe.
Haven't gotten started yet on Twitter or need a refresher? Check out our author webinar from last month to catch up.