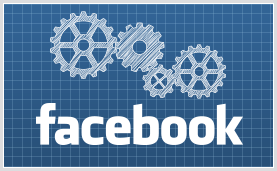 Facebook recently announced a number of updates to their site that will impact how you and your fans interact. We summarize the highlights and recommend some actions you might take.
Facebook Opportunities:
Video: Facebook is currently very focused on video. Videos uploaded directly to Facebook (rather than linked from a site such as YouTube) will get seen by a larger audience, as they will be ranked more highly by the Facebook algorithm that determines how many fans see a post. This requires one extra step when loading your videos, but we think it's worth it. Note also that you can add a call to action to the end of a video. This can link to any website (your author site, a Penguin Random House book page, etc.) where readers can learn more or buy the book.
Mentions app: If you post on Facebook, we strongly advise you to download and use the Mentions app, which allows you to interact directly with posts about you—you'll be able to search all of Facebook to see what people are saying about your name or your book! If you post from within the Mentions app, those posts will be highlighted and promoted by the Facebook algorithm—which means they will be seen by more people. Note: This works only on the iPhone for now, but it's coming to Android soon. Unfortunately, you cannot schedule posts using this app, as Facebook wants the interactions to be natural and off-the-cuff.
Q&As: Facebook would like to do more Q&As. Reach out directly to your marketer to coordinate!
Updates from Facebook:
Facebook recommends using native link posts—posting a link containing an image that loads automatically, instead of a separate link, text, or image. When you type or paste a native link on your page or profile, it generates a preview with a large image. The image will then become the link itself (so you don't need to include the link again in the post). This will do best in the Facebook algorithm (again, reaching the largest audience possible). Click here for further information.
Additionally, Facebook has banned "like-gating," the action of requiring users to like a page to gain access to a sweepstakes, contest, coupon code, or other promotion. More information can be found here.
Ben Steinberg is part of the Digital Channel Development team.