Librarians play a key role in breaking out first-time authors and in helping expand the readership of growing and established authors. And for more than twenty-five years, the library marketing team has been a leader in supporting and marketing books to these essential partners. Read on to learn how we get your books into the hands of librarians across the country.
Library Advocacy
Now, more than ever, libraries need our support. That's why Skip Dye, VP, Director Sales Ops & Library Sales, has made it his mission to do what he can to bolster library funding, including frequent trips to Washington, D.C., to help lobby for library budgets; networking with other vendors to engage their support; and partnering with Library Journal to study libraries around the country and their impact on their communities.
Dye says, "We need to give librarians the tools and resources they need to advocate for themselves—to prove to their community representatives that they are an integral part of all facets of the community, from supporting both pleasure readers and students, to job hunters, to millennials with young children."
Excerpt Sampler Program
Let the books sell themselves—that's the principle the library marketing team employs with their sampler program. Through printed and digital samplers, Penguin Random House distributes excerpts of forthcoming titles to tens of thousands of readers across the country. Additionally, their First Look Book Club delivers excerpts to more than 10,000 inboxes every weekday. By offering readers a taste of the newest books in various genres, library marketing hopes not only to get readers hooked on a book, but to introduce them to titles they may not have picked up themselves.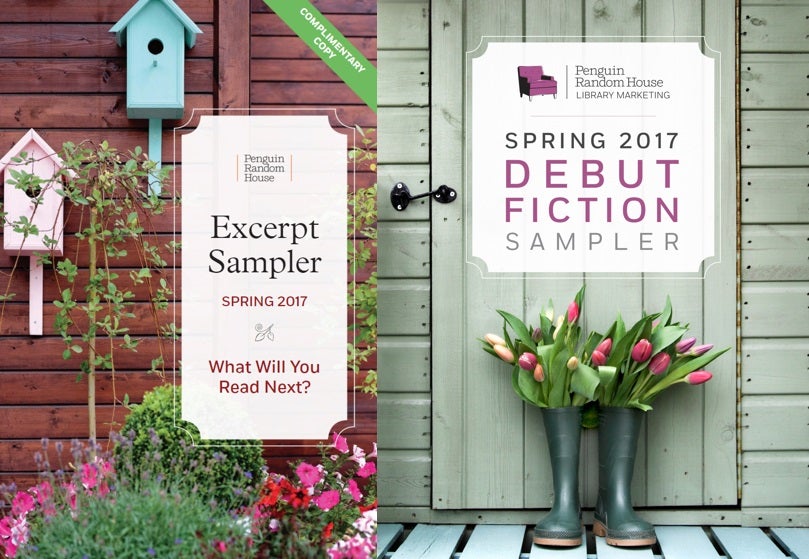 Trade Shows & Exhibits
Library marketing continues to focus on attending trade shows like the American Library Association Midwinter and Annual Conferences, Public Library Association Conference, Association of Rural and Small Libraries, and American Association of School Libraries, among others.
These exhibitions are ideal for showcasing both debut voices and bestselling authors through speaking engagements, galley giveaways, and book buzz platforms—just to name a few. At the recent ALA Annual convention in Chicago, the Penguin Random House adult divisions had twenty authors join them for various events. Combined, these authors spoke directly to more than 10,000 librarians.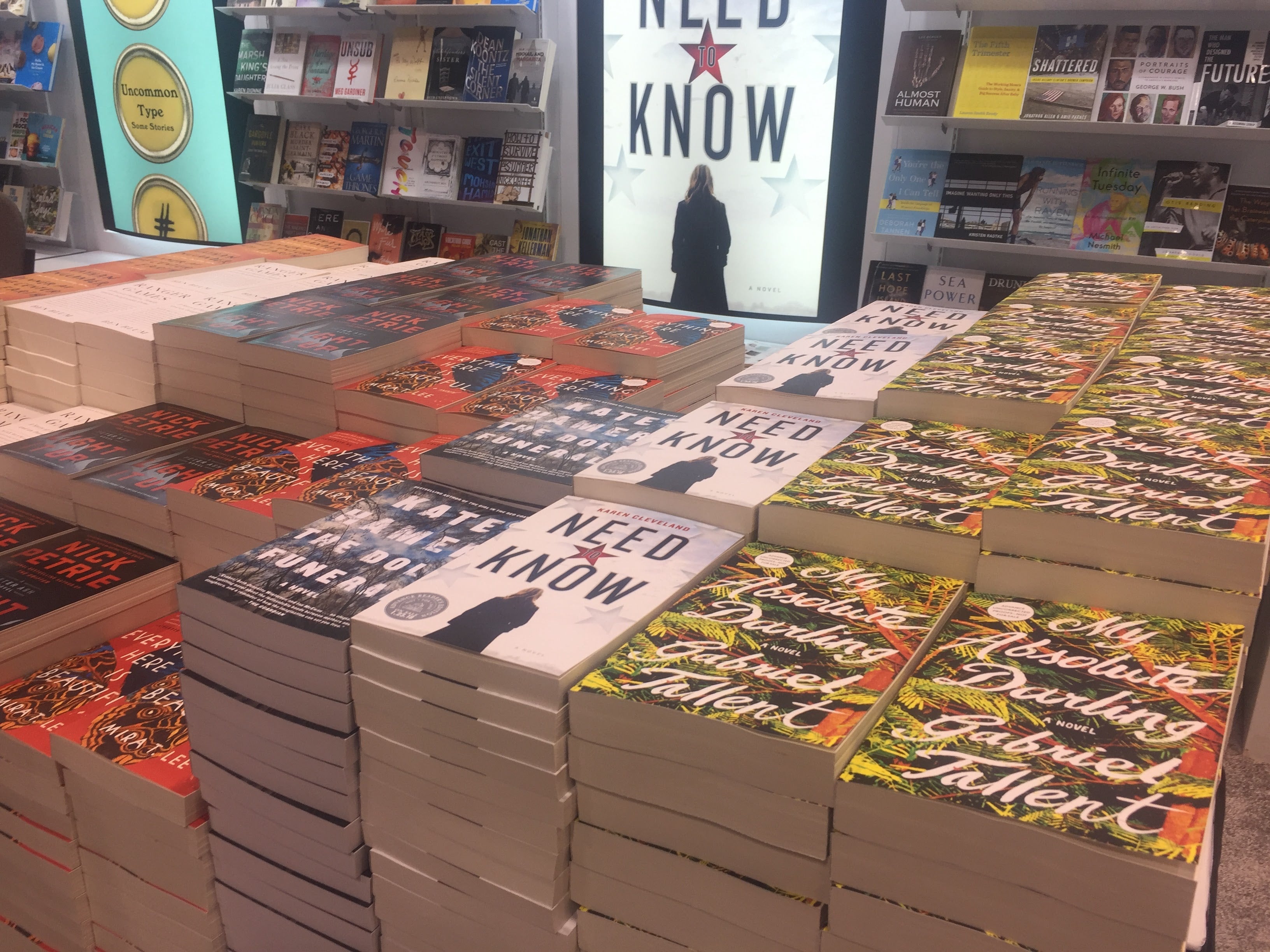 Print and Online Outreach
In addition to trade show presence, the library marketing team reaches tens of thousands of additional librarian influencers through print and digital marketing campaigns. They continue to place strategic print and online ads with traditional trade outlets, such as Library Journal, Booklist, and Kirkus Reviews, but have developed a robust digital program direct to librarians as well. And the team's social media savvy, on both their blog and platforms including Facebook, Twitter, Instagram, and Pinterest, continues to amplify excitement about upcoming titles.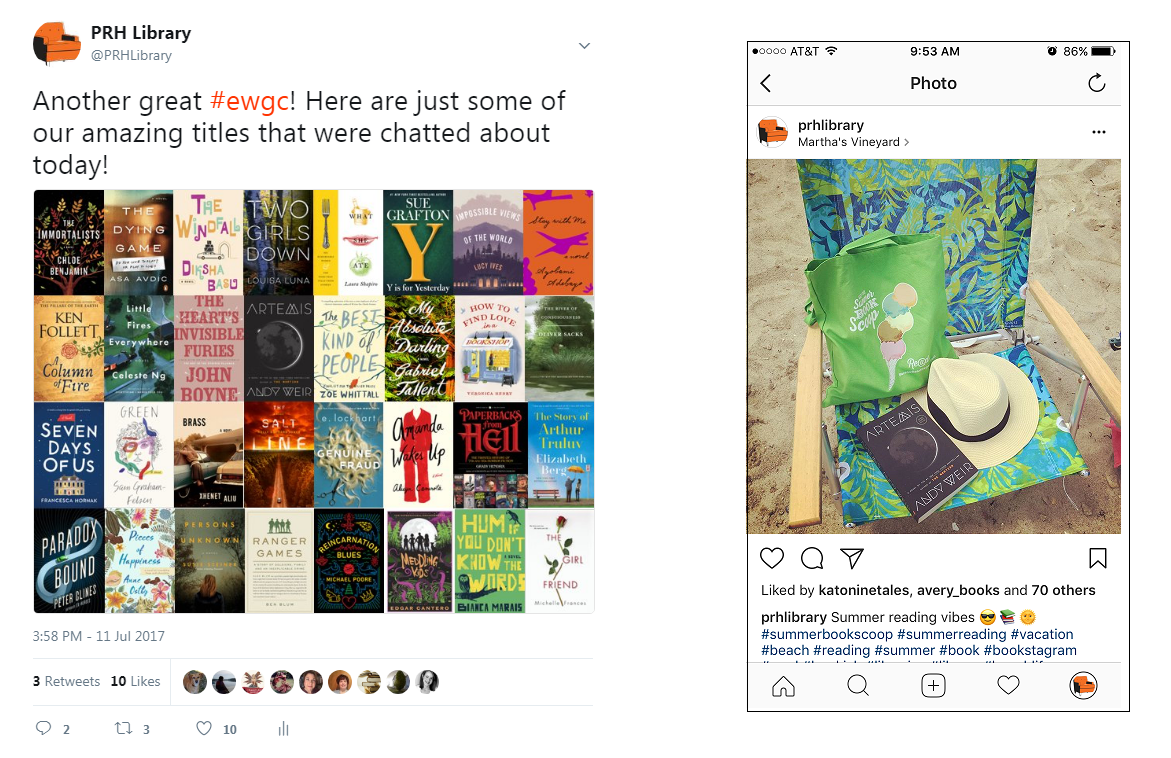 Additionally, our team assembles a weekly enewsletter that delivers information on forthcoming books, themed content, display ideas, book lists, and more to more than 20,000 librarians. The team also manages the rapidly growing book recommendation site Borrow. Read. Repeat. These online outreach techniques make it easier for the team to get galleys into the hands of more librarians.
Marketing Reps "On the Ground"
The in-house marketing team is supported by eight library marketing reps in the field, who travel to major library systems and supplement their visits with telemarketing efforts to expand access to smaller libraries. In addition to their traditional role of spreading the word about our books through sales visits and staff presentations, reps now offer book buzz presentations to library patrons as part of their services. Since we began the program in 2015, reps have buzzed to 20,000 readers in twenty-two states.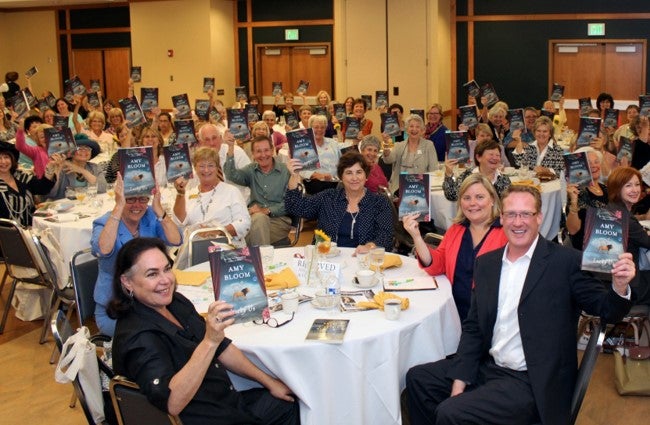 From conferences to social media, the library marketing team is always looking for the newest and most effective ways to pitch your books to librarians—and thus get your book in the hands of more readers.
Jen Childs is VP of Library Marketing for Penguin Random House.