Navigating Facebook and Instagram can be a challenge when you're in the public eye. With negative comments, sneaky impersonators, or even potential account compromise, there can be a lot to worry about. Bad actors can sometimes slip under the radar. We sat in on Facebook's Safety School for Authors and learned six easy tips for authors who want to proactively put their online safety first.
Tip #1: Set Up Two-Factor Authentication
Two-factor authentication is designed to provide a secondary point of contact to verify that it is you—and not someone else—logging into your account. This is usually done with a code sent to your phone or email that you must enter after submitting the correct log-in credentials. While this method is optional and can be tedious, it is highly recommended. Two-factor authentication makes it much harder for any potential hackers to log into your account because it requires them to also have access to the other point of contact. It can also inform you when someone attempts to access your account without your knowledge.
You can set up two-factor authentication in the Settings > Security section on Instagram and Facebook.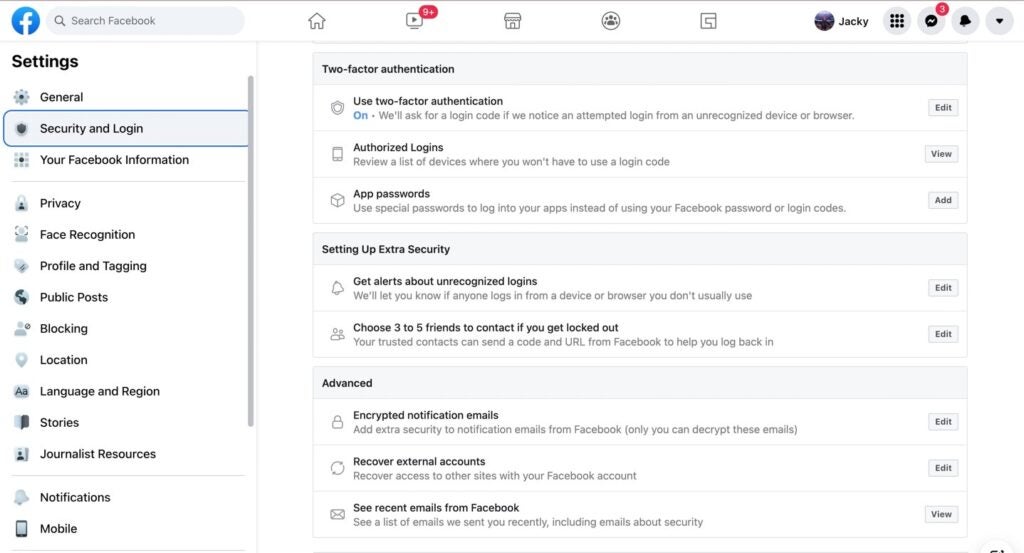 Tip #2: Familiarize Yourself with the Community Standards
The community standards can be a crucial tool when facing unsavory online behavior. Facebook and Instagram's guidelines cover all kinds of policies for what they do and don't allow on their sites. If you encounter online harassment, they have laid out a clear course of action you can take to stop it. Hate speech, bullying, and harassment should never be tolerated. You can visit fb.com/standards for more information.
Tip #3: Manage Those Unwanted Interactions
Everyone's a critic, but let's face it: Some people take it a little too far. Receiving hateful comments can be a common experience in any public forum, especially when you're an author, but that doesn't mean you have to tolerate harassment. Both Facebook and Instagram have proactive and responsive tools at your disposal to help prevent just that.
Most users are familiar with Instagram and Facebook's reporting tools, which allow you to flag an account for behavior that violates community standards. Facebook allows you to moderate comments, rank them by relevance, and even apply a profanity filter (Settings > Privacy > Public Posts).  Instagram also allows users to turn off comments, add specific words to comment filters (Settings > Privacy > Hidden Words), and block or mute accounts.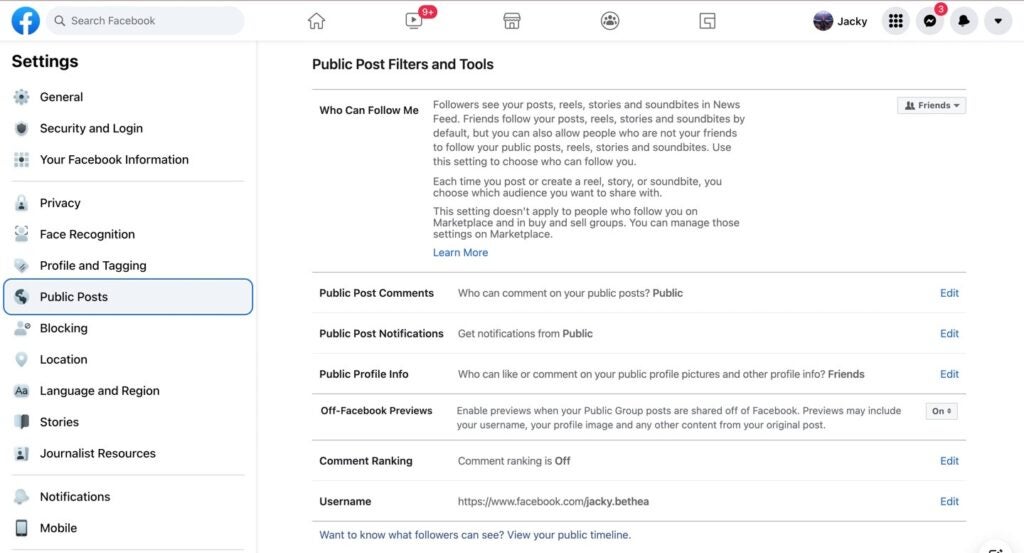 Instagram recently rolled out a new feature, Limits, which allows users to decide whose interactions are hidden on their posts for a duration that users choose (Settings > Privacy > Limits). This is particularly helpful in moments of crisis. To learn more about this tool, click here.
Tip #4: Learn to Identify Phishing Scams
A phishing scam is when someone tries to acquire your personal information via a fraudulent message that offers some type of incentive or threat. There are three main types of phishing scams: account violation or deactivation; verification; and growth and monetization opportunities. Account violation or deactivation phishing scams often threaten that your account will be deactivated unless you give your information. Verification scams offer your account verification, signified with a blue check symbol. Finally, growth and monetization phishing messages can offer money or followers in exchange for your information.
There are a few ways to identify these scams, but Facebook and Instagram make it extremely easy. Under Settings > Security > Emails from Instagram, you can verify if any message you received was officially sent by them. One great rule of thumb is that if the message is overly urgent, it is likely fake. If you believe an email or direct message that you receive is a phishing scam, or if you even feel suspicious, never click on any links attached to it. You can report strange emails to phish@fb.com.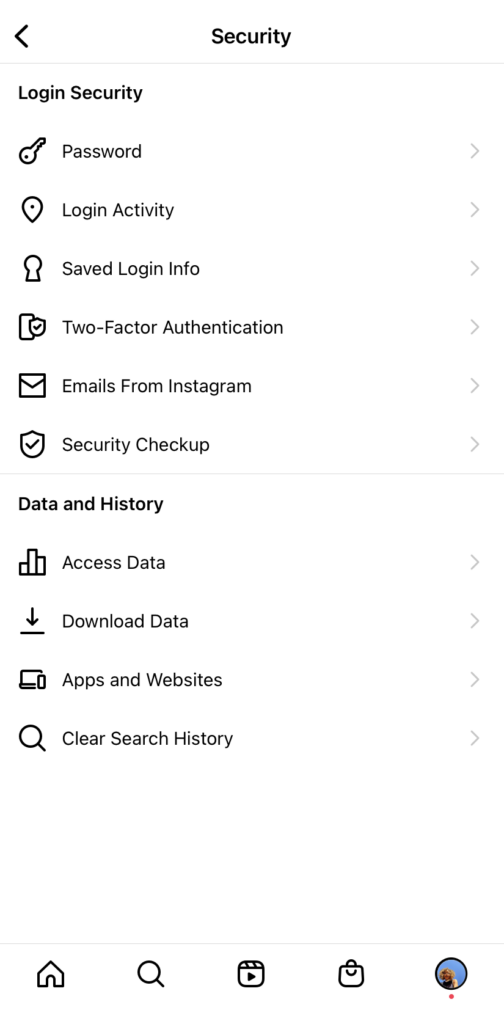 Tip #5: Identify and Report Impersonation
Have you ever discovered a Facebook or Instagram account that has your name, your profile picture, and similar posts on it to yours—but that you did not create? It's not fun, especially if the account's creator intends to mislead your fans and followers. Often, these impersonation attempts are used for scams. Some impersonators might even contact an author's fans alerting them that they've won fake book giveaways.
If you spot an impersonator on Instagram or Facebook, the best steps you can take are to report the offending account and block them thereafter. If a fan lets you know about an impersonation attempt, have them report the user as well. Make sure when you report the account that you clearly illustrate the issue so that the teams at Facebook and Instagram can properly address the situation.
Tip #6: Perform Annual Account Maintenance
Consider it a digital spring cleaning! It is never a bad thing to know exactly which devices, information, and accounts are connected to your social media. At least once every year (and as often as monthly), make sure you take time to go into your settings and confirm that you recognize every device your account is logged into. Make sure your passwords are strong and distinct from other passwords you use just in case any of them becomes compromised. Finally, make sure that even the email associated with your account is not the same one that you give out to others—remember, your email address is half of your login info!
When you're in the public eye, online safety is always a crucial step. You may not be able to avoid some of the scenarios outlined above but it's important to remember that there are solutions available to you to address the situation. Review these tips, be cautious and, most important, be proactive. Once you've taken all the necessary precautions, it is that much easier to focus on engaging with your readers and fans!
For more information about safety and security on Facebook and Instagram, check out the Trust & Safety Guide.
Jacky Bethea is Associate, Author Development for Penguin Random House.