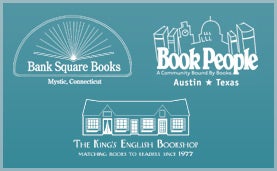 As noted by CNN, independent bookstores have turned a corner against fierce online competition by focusing on events, community, and the personal touch. To find out how they are surviving and thriving in the digital age, we spoke with three booksellers: BookPeople in Austin, Texas; The King's English Bookshop in Salt Lake City, Utah; and Bank Square Books in Mystic, Connecticut. 
RH: How would you describe your bookstore?
BookPeople: We are a large, award-winning bookstore in downtown Austin, open since 1970. While we sell all kinds of books, we have a particularly vibrant children's section and run many children's events, including literary-themed camps. We also have a crime-fiction themed store-within-a-store called MysteryPeople, which hosts numerous author events. 
The King's English: We just celebrated our thirty-sixth birthday in an old house storefront in a neighborhood shopping district in Salt Lake City. New customers are surprised and delighted when they walk into what looks like a tiny store, only to find nine rooms filled to the rafters with books.
Bank Square Books: We're located in Mystic, Connecticut, right across the street from Mystic Pizza. As a result we see a mix of tourists and loyal local customers. The store has been around for twenty-five years.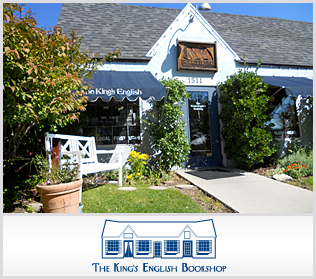 RH: What trends are you noticing at the store?
BookPeople: We've been fortunate enough to experience our best years in store history in the past three years. General adult book sales have grown steadily, helped by the closure of Borders and the nearby Barnes & Noble. Creating MysteryPeople has drastically improved our sales of crime fiction. We have also seen a marked increase in sales for children's books.
The King's English: We lost the New York Times bestsellers to the big box stores years ago and we are losing some paperback sales in certain genres to eReaders.  We have responded by curating our store differently and bringing in unique books that don't translate as well to a device, such as New York Review of Books and Europa titles. We are also selling more and more YA and middle reader books, which has led to more events in this area and more cross-publisher cooperation. Additionally, we are selling more non-book items—but we use them as an opportunity to highlight books.
Bank Square Books:  We've just had the best summer since 2007, especially in kids' but also in adult titles. Customers come into the store saying, "Thank God you're still here," because there's always some blockbuster that customers want right away. We've also seen growing interest in international travel. 
RH: Have you had to change tactics to attract traffic to the store?
BookPeople: We have increased our focus on platforms like Twitter and Facebook, but we remain committed to our core values of excellent customer service, the desire to create a space for readers and authors to interact, and a passion for the written word.  
The King's English: We are doing more author appearances, reading groups, and story times to keep our store an active and interesting place. We rarely go more than a few days without an author event. We also focus on social media and blogging. Local bloggers help us get out the message that shopping local keeps us here, and keeps authors coming to Utah. We also partner with many local organizations such as the University of Utah, which helps us attract top-tier authors. 
Bank Square Books: We try to be careful to not inundate people with too many emails, but we do want them to know we're here and are hosting great events. We do author lunches in the store, dinners with a local restaurant, and events with local libraries and schools. This year, we're participating in Sherman Alexie's Indies First Movement with a few local authors. We even plan to have editors wrap presents during the holiday season.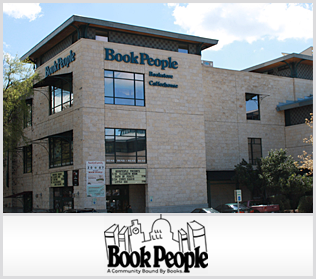 How do your customers find out about new authors and books?
BookPeople: Our customers are influenced by our own recommendations (via our blog, social media, and handwritten staff selections in store). But they are obviously also swayed by national media sources such as author appearances on Colbert, Jon Stewart, or NPR. The New York Times Book Review often drives people into the store seeking out titles. However, our customer base seems to follow the Indie Bestseller List more than the New York Times bestseller list. 
Bank Square Books: Signed first editions are popular, and can help introduce customers to a new author or title. We also find that it really makes a difference if we can talk about an author to our customers. For example, we met Aaron Becker, author of the children's book Journey, at an All About the Books event, and we were then able to share his personal story with our customers. We also did very well with Visitation Street by Ivy Pochoda, because Ivy had previously been a writer in residence in the area. People love learning about the story behind the book as they decide on titles. 
Milena Schmidt is part of the Random House Digital Publishing Group.