At Penguin Random House, we're always seeking new ways to foster one-on-one relationships between authors and readers. In today's ever-changing marketing landscape, email remains an essential tool for reaching consumers with news about your books. That's why we're excited to announce the launch of our newest automated email program, Penguin Random House Author Alerts!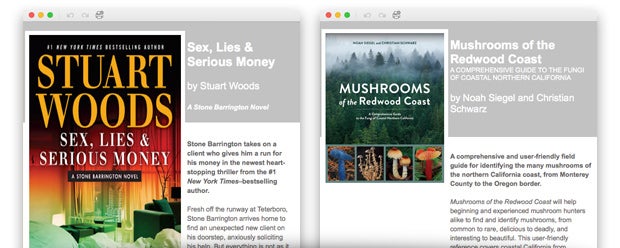 The Author Alerts program allows us to market new titles directly to consumers who have signed up to receive news about a specific author. We have added this option to every book and author detail page on penguinrandomhouse.com. The program consists of carefully crafted and timed messages sent to a reader's inbox.
The first message in a series of three automated emails is sent six weeks prior to a book's onsale date and contains information about the title, with a link to preorder. The second email is sent three weeks prior to the onsale date and features an attention-grabbing excerpt from the book. A reader receives the third and last message on a book's publication date, announcing it is now available for purchase.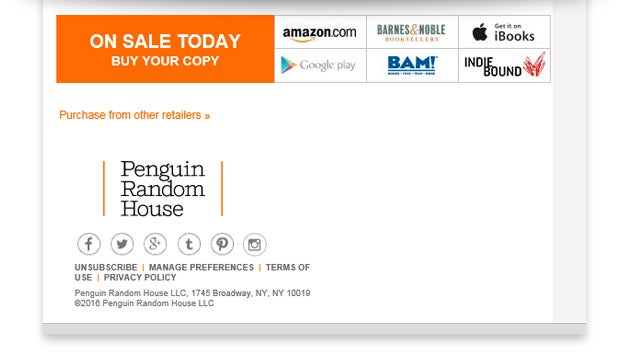 Every Penguin Random House author benefits from the Author Alerts program, as long as one reader has signed up to receive news about them on penguinrandomhouse.com. The program currently focuses on frontlist titles, but future enhancements will allow readers to receive alerts when paperback versions of a book become available. Please contact your marketer for additional information about Author Alerts.
Cassie Spencer is an Email Marketing Manager for Penguin Random House.