The Author Development team, working in close coordination with the publishing groups, helps authors expand their presence in adjacent content and format channels. They are the minds behind speaking, podcasting, online learning, licensing, merchandising, and brand strategy. The team also manages the Author Portal, which provides authors with access to real-time sales data and royalty information as well as marketing resources and tips to help broaden their audience. Read on to learn more about the team!
The Author Development group is led by Senior Vice President Alison Rich: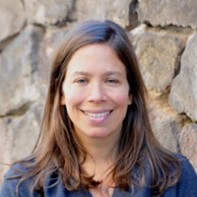 "The mission of our team is to partner with authors to help inform, support, and grow their reach beyond the book—whether by way of speaking, online learning, podcasting, licensing, merchandising, or other emerging formats.
"We purposefully assembled a small team so we could be nimble, rapidly test new products and platforms, and then share those learnings with the larger organization. We are also a team that brings diverse experience and perspectives to the table, from licensing to product and business development, from corporate communications to insights, analytics, and content strategy."
How Author Development Collaborates with Other PRH Divisions and Authors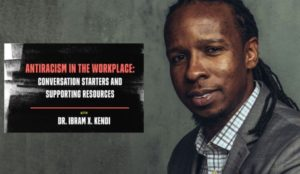 "We are always excited to collaborate with divisional and other corporate teams to elevate more opportunities for our authors, and COVID has definitely accelerated many of those conversations," says Alison Rich. "A few recent and current examples of the team's work include: strategic partnerships with The Great Courses/Wondrium and CreativeLive to develop online courses for select nonfiction authors; book and merch collections licensed by Out of Print, in partnership with our publishing colleagues for Haruki Murakami (for his book about T-shirts!) and Where the Crawdads Sing (timed to the film release later this year); an employee-engagement kit called Anti-Racism in the Workplace, that we developed with Dr. Ibram X. Kendi; and Penguin Classic Voyages, an exclusive offering led by authors and powered by our partner Academic Travel, that we hope to bring back in 2023.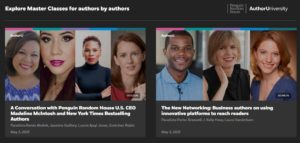 "We're also spending a lot of time thinking about author brand development and ways to support emerging authors earlier in the process. That goes hand in hand with an increased focus on author education by way of the Author Portal. We recently added over 1,300 new users, bringing the total number of authors, agents, and licensors registered to the Author Portal to 13,000. So we're constantly looking at new ways to scale knowledge and to create community among the broadest possible swath of PRH authors, given that the Portal is such a unique access point."
Recent Author Development Initiatives
Author University, a virtual learning and community event open to all PRH authors registered to the Author Portal, piloted last year for over 900 authors from 22 countries.
Penguin Random House Speakers Bureau had its best year ever in 2021, booking close to 1,100 paid events both virtually and in person.
Ten audio courses curated for LinkedIn Learning and featuring a selection of PRH business authors reached over 85,000 consumers last year, with eight new courses pending for later this year.
Family Secrets, one of the first podcasts we developed, hosted by Knopf Doubleday author Dani Shapiro, is in its sixth season and recently crossed the 20 million download mark.
The most recent cycle of Inktank, an initiative piloted several years ago to identify and test new ideas and opportunities for our books and authors, focused on topics getting extra traction in COVID: social audio, NFTs, virtual events, and the metaverse.
Meet Our Author Development Team
Tiffany Tomlin, VP & Executive Director, PRH Speakers Bureau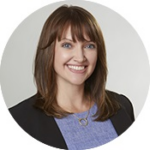 "I grew up in rural West Tennessee and cannot ever remember having the opportunity to see an author speak, even though I lived at the library and loved books. That is the most rewarding part of my job—working with the corporate support team and the publishing groups to book in-person and virtual engagements for our world renowned speakers, and put them in front of audiences they might not otherwise reach."
Jeff LeBlanc and Todd Lawton, Managing Directors, Out of Print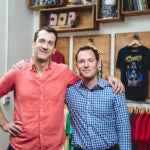 "As the co-founders and Managing Directors of Out of Print, for almost twelve years now, we have worked to transform literary classics and references into merchandise that spreads the joy of reading. Since joining the PRH family in 2017, we have worked with our publishing and marketing colleagues to support prominent authors and energy moments, including an exclusive collection at B&N for Margaret Atwood's publication of The Testaments, Underlined's BOOK NERD merchandise collection, our Haruki Murakami T-shirt collection, the Black Like We Never Left read-a-thon benefit shirt, and the Book Fair for Grown Ups pop-up shop. Our most rewarding projects cross over with multiple PRH divisions to elevate the experience of reading and awareness for our many great authors."
Rachael Perriello, Senior Director of Licensing & Business Development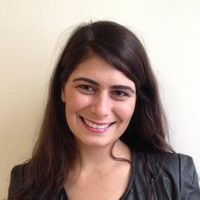 "Getting the opportunity to work with so many amazing authors to help bring their stories and ideas to life in new ways is the most rewarding part of my job. I love working on new products and piloting formats and programs—there is nothing better than seeing a new idea come to life!"
Stephanie Bowen, Director, Author Development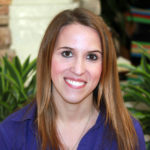 "Hands down, my favorite aspect of working in book publishing is getting to collaborate with authors and creatives and to help them share their stories, ideas, and advice with readers everywhere. After spending a decade in editorial, it's incredibly rewarding to work with authors and their agents to develop innovative digital-content products—including online courses, podcasts, and more—which complement their books and help them connect with existing and new audiences in exciting ways!"
Phil Stamper-Halpin, Associate Director, Author Development
"As an author myself, I know working with large publishers sometimes results in a lack of transparency throughout the publishing process. That's why it's so rewarding to work in a role that's focused on giving authors access to the information they need most. Between the PRH Author Portal, the Author Newsletter, and the new Author University project, I love that I can set our authors up for success starting from the day they sign their very first PRH contract."
Zehra Kayi, Brand Strategy Manager, Author Development
"Passion, grit, and diversity—that's what comes to mind ever since starting as a brand strategist at PRH. In this short time, I've been lucky enough to be able to work with the most intelligent people I've come across in my career as I continue to chisel out mine—always supported to go beyond the book covers of our iconic and inspiring authors. In my role, I'm able to dive into all aspects of analytics (which I'm so passionate about) to understand what makes our consumers' hearts tick. Creating the growth structure based on strategy specifically for books coming out 1–3 years from now is not only humbling but is the fervent and fiery gusto that keeps me thrilled and inspired every single day!"
Jacky Bethea, Associate, Author Development
"As a newbie to publishing, I am grateful that I get to work directly with authors by assisting with the Author Portal, offering marketing tips in the Author Newsletter, and organizing opportunities for them to learn in community with each other, whilst I simultaneously learn so much from them!"