Are you looking to expand your online presence, but don't know where to start? The Author Development team is pleased to announce a new resource on the Author Portal, the Author Playbook. This short interactive experience features a six-question quiz designed to assess your goals for and comfort level with community-building online. It then recommends three platforms to consider leaning into and offers a playbook with best practices for each.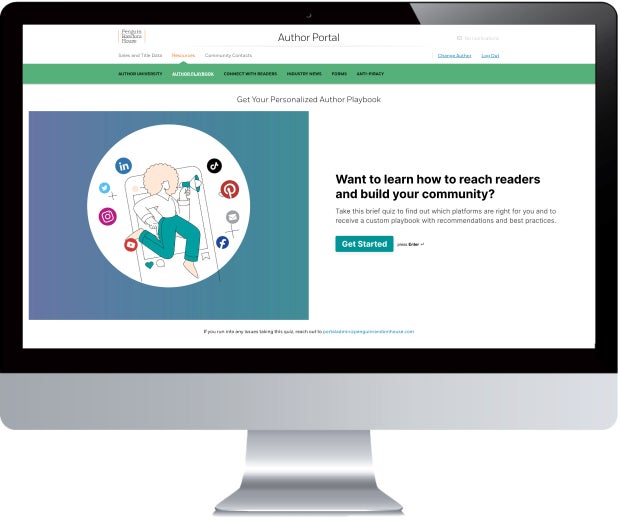 We often receive questions from our community about where authors should be showing up and/or building their brands online. There are many platforms out there, each with its own strengths and specific userbase, and it can be difficult to figure out where and how to focus your efforts. Plus, factors like time commitment, comfort level, and the kind of content you publish can heavily affect which make the most sense for you to use. Unfortunately there is no one-size-fits-all approach to community-building and engaging with readers (yet), but the new Author Playbook gives you a place to start.
Accessible via the Resources section on the Author Portal, the Playbook asks a series of questions to get a sense of who you are both as an author and a social media user. Based on your answers, it presents three platforms that we recommend prioritizing in your online community-building journey. (The list of suggested platforms includes Facebook, Instagram, Twitter, TikTok, Pinterest, LinkedIn, YouTube, and newsletter.)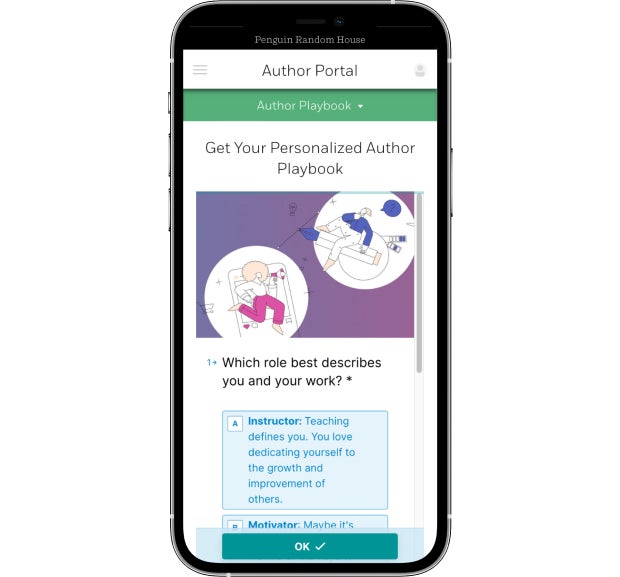 Upon completion of the quiz, you'll receive a mini playbook with personalized recommendations for the three platforms as well as information on each platform's users, features you may want to take advantage of, and much more. A comprehensive version of the playbook containing all eight platforms is also available for download to anyone who takes the quiz.
We invite all authors—no matter your level of experience with cultivating a community online—to try the Playbook. We hope you will find this resource helpful, whether you are just starting out or looking for more direction and/or to extend your reach online.  We also welcome any feedback on the feature, so please feel free to reach out to us at portaladmin@penguinrandomhouse.com.