It's been well documented, after years of debate and concern, that print books are here to stay and can easily coexist with digital books. We have many successful digital imprints across Penguin Random House, but we also have a continued commitment to print. Read on to learn more about how our fulfillment teams support our print books and authors.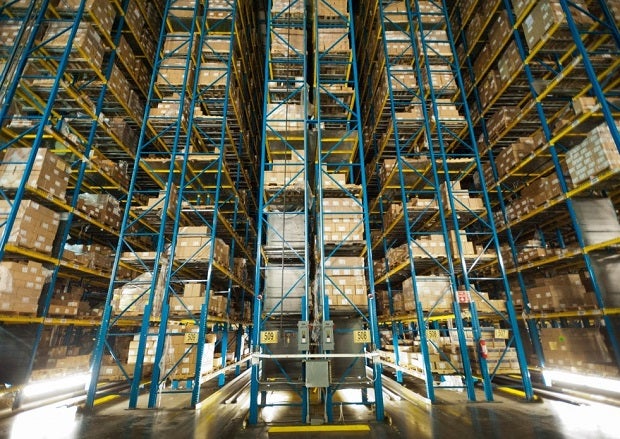 Across two facilities—in Westminster, Maryland, and Crawfordsville, Indiana—our fulfillment team is known as the best in the industry: meeting on-sale dates, shipping reorders ASAP, processing returns quickly, answering customer questions within twenty-four hours, and tracking all author-appearance orders. As we look to the future, we have been making enhancements and creating new initiatives to keep Penguin Random House at the forefront of print book fulfillment.
Fulfillment by the Numbers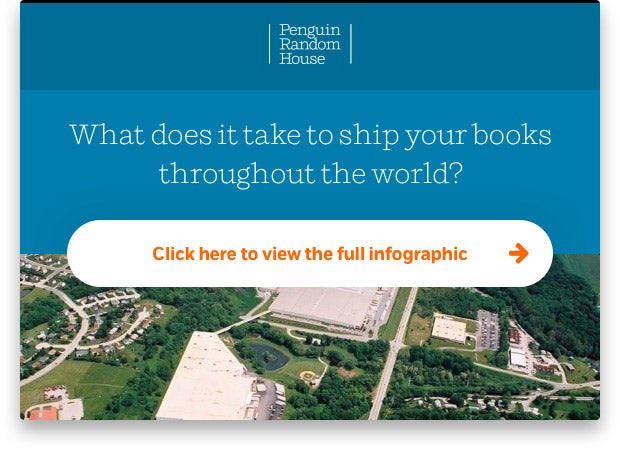 Key Author Initiatives
We are always looking for ways to keep our existing processes as efficient and smooth as possible, but we also make the effort to support authors with new initiatives.
Shipping to Author Appearances

As you may already know, our authors can get a discount on all Penguin Random House books ordered via the Author Portal. But you might not know how we work with various bookstores on shipping orders for your author appearances.
For every author appearance or event, each order is tracked to its destination and a customer service representative will follow up with the bookstore individually to confirm the shipment has arrived in good condition, to make sure your appearance goes as smoothly as possible. Any author who has a tour can reach out to our customer service team, who will facilitate the bookstore orders.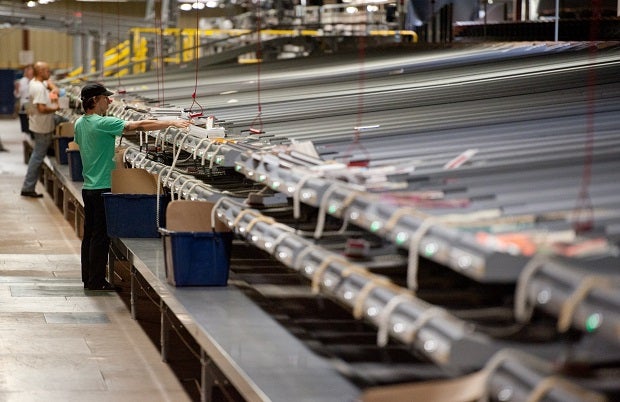 Bringing Authors in to Sign at Our Facility
For titles with larger print runs, we have the ability to bring authors in, on the recommendation of their marketing team, to sign massive amounts of stock. This is a great benefit for authors who don't mind spending a day signing hundreds, possibly thousands of books for distribution to bookstores across the country.
Our customer service representatives help make the process as smooth as possible, stacking and prepping books and providing music of the author's choice. If you're interested in signing at our facility for an upcoming book, reach out to your publicist.
Two-Day Shipping Over the Holiday Season
To stay competitive with other publishers, and to make sure our authors' books are always in stock over the busy holiday season, we offer two-day shipping to indie bookstores across the country. We're able to do this by relying on our strong distribution networks and our two major facilities in Westminster and Crawfordsville.
Expansion Project
Last year, our Westminster Distribution Center celebrated its fiftieth anniversary.  This month, ground will be broken on a 190,000-square-foot expansion (the equivalent of more than three football fields) of the center.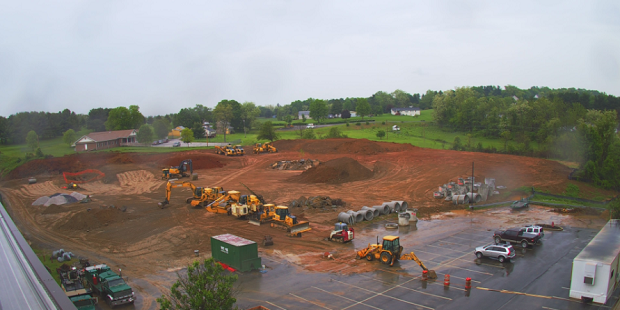 When it opens in January 2018, the new space will house approximately 32,500 full pallets—a 30 percent increase in capacity. The 8,000 pallets currently in outside storage will then return to the facility, and all product will once again be stored in the same location.
Annette Danek-Akey is Senior Vice President, Fulfillment for Penguin Random House.