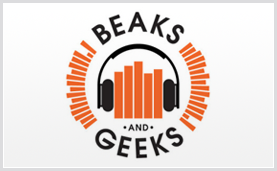 Podcasting is a popular medium for readers and authors alike, and can expand your fan base with interesting, shareable content.
Time magazine says, "The percentage of Americans twelve and older who have listened to a podcast has steadily increased from 10 percent in 2006 to 26 percent today, while one in six Americans has listened to a podcast within the past six months."
USA Today reports that "Apple just surpassed 1 billion subscriptions for podcasts via its iTunes app," and that many people have replaced their radio consumption with the more flexible, customizable podcast.
What Is Podcasting?
A podcast is similar to a radio program, and usually takes the form of a digital audio recording. Most podcasts are recorded in advance, edited, and then released on the Internet. Listeners can find a podcast episode on a designated website or subscribe to an entire series using an RSS feed, which downloads the podcasts directly to your computer, phone, or mp3 player. You can listen to your podcasts through iTunes, SoundCloud, Stitcher, Instacast, or many other aggregators, apps, or subscription services. There are countless podcasts across genres—science, art, music, etc.—so there's something for everyone.
Benefits of Podcasting for Authors
An author interview podcast gives a voice and a personality to a name.
You can explain the conception of and inspiration for books—fans are hungry for facts about their favorite titles.
Podcasts provide quality content to share with fans, readers, and B&G subscribers.
Podcasts stimulate listener engagement—fans ask questions on Twitter, learn about a book for the first time, and seek out that book to read.
The format allows for informal conversation, where you can talk about things you don't get a chance to mention in other Q&As or essays.
They work as outreach to non-readers, who can get to know you and become interested in your work.

This is perhaps the most important use of podcasts specifically. Subscribers to a podcast will usually listen to a new episode of a program they like even if they are not familiar with the author being interviewed. After listening to an interesting conversation about a book with the author, listeners are much more inclined to find out about the book and buy it.
Beaks & Geeks is a new Penguin podcast, which brings authors to the fore. Featuring renowned authors such as Jonathan Tropper, Jojo Moyes, Damien Echols, and Deborah Harkness, our podcasts have reached nearly five thousand plays from listeners all over the world since launching just one month ago.
The format consists of one-on-one author interviews. The conversation is friendly and relaxed, and may range from character development to favorite pizza places.
Focusing primarily on the writing process, we learn more about the author and the story behind the story. What are your interests outside of books? Readers love to know if an author is also an expert fly fisherman, an amateur magician, or a former Russian linguist with U.S. Army Intelligence. Yes, those are real examples.
Tips for Making and Hosting Your Own Podcast/Audio Content
Whether you want to make just one short audio clip or an entire series, it is fairly simple to create a podcast.
Record & Edit:
You can record audio on most PCs and Macs, but to improve the sound quality, you'll want to get a decent microphone and headphones. These links can help you choose equipment that fits your purposes:
—Podcasting hardware for Windows
—The best podcasting microphones
To record, you can use many different programs, some more robust than others. We use GarageBand to record and Audacity to edit; you can record in Audacity as well. (This document is very helpful to learn how to edit and record in Audacity.)
Publish
When you are satisfied with your recording, you need to publish on the Internet to make it public for potential listeners.
SoundCloud is a very easy-to-use hosting site—as easy as clicking "upload" and choosing a file from your computer.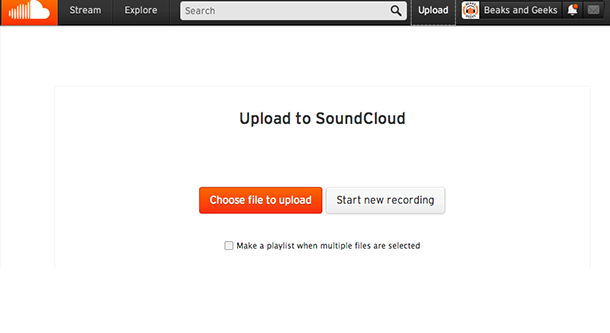 SoundCloud also makes it easy to embed audio so readers can listen to the audio file from your own website.  Just click "share" and you can either share on social media or embed the audio on any website.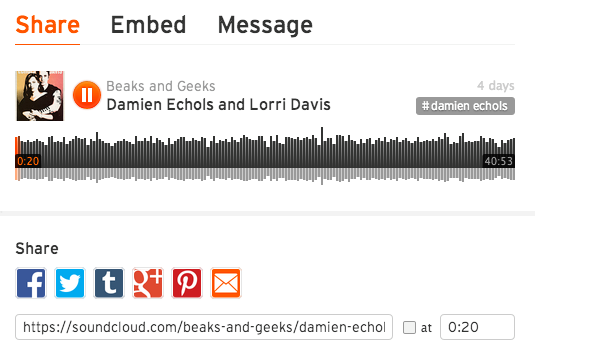 Podcasts on Books and Writing:
Some book-related podcasts that might interest you:
Get in touch if you would like to be interviewed on Beaks & Geeks (beaksandgeeks@penguinrandomhouse.com). If you're not able to make it to the NYC office for a studio interview, we can record remotely by phone.