The market for English-language children's books in Asia is large and growing, with China, the Philippines, and South Korea at the front of the pack. In 2016, these three countries collectively accounted for well above half of all revenue in our Asian markets. In China alone, children's book sales have increased by 100 percent yearly from 2014 to 2016.
How do we connect with audiences abroad?
In a recent Author News article, we covered some of the many ways we connect with audiences abroad. Tours are a key component of international outreach, whether they are blog tours or global author tours. But what works best for most regions is tailoring our products to fit the regional market, and creating area-specific marketing and publicity campaigns around selected titles.
Read on to learn how we tailor campaigns and products in each of our top three Asian markets.
South Korea: digital learning supplements and audio packages
For many decades, speaking English in Korea has been considered a critical skill. English is a required subject for Korean students through most of their education, from elementary school through university. Though grammar studies are important, Korea has recently begun to emphasize verbal and conversational skills. This presents a particular challenge for Korean parents without a strong grasp of English.
One product that helps manage this challenge is SayPen, a popular new audio reading device developed in South Korea, similar to American brands such as LeapReader or AnyBook. When reading, the child scans the text of a specially made book with the pen to activate a recording of the text within the pen, which "reads" the text aloud to the child.
At Penguin Random House, we facilitated the creation of proprietary SayPen editions of Eric Carle's Today Is Monday, The Very Busy Spider, and The Very Hungry Caterpillar. With partnerships like this, we are able to extend the reach of our books in challenging markets while fitting those markets' needs.
Another popular tool for children of non-English-speaking parents is audiobooks packaged alongside physical books. Our Korean Nate the Great box sets include twenty-eight books and an accompanying CD set. And our education-oriented Step Into Reading website features more than three hundred titles available to Korean audiences, many of which include workbooks and CD sets.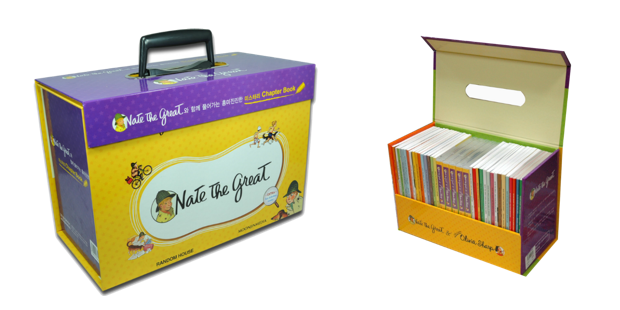 China: targeted social media 
One of the best examples of tailoring outreach to regional markets can be found in China. While most of the West relies on Facebook, YouTube, Twitter, and a few others to help promote their titles and build buzz around books, China's social media landscape is vastly different.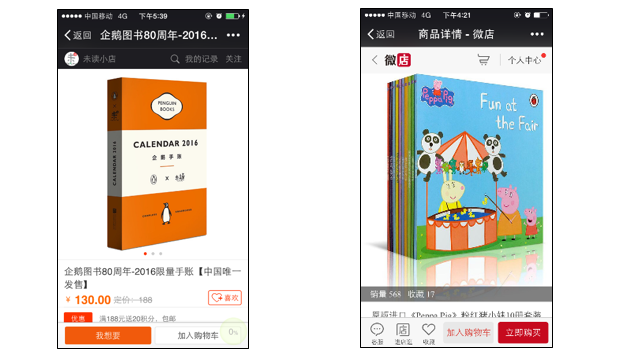 In China, the social platforms WeChat and Weibo offer opportunities for both promotion and sales of children's books. As of August 2016, there were more than 700 million WeChat users, and around a third of these users routinely make purchases through the app. Unlike many Western social media platforms, Weibo also allows its 340 million monthly users—of whom 90 percent are below the age of thirty-three—to make direct e-commerce purchases, which gives us the opportunity to promote and sell titles on the same platform.
We work directly with reps in China to promote children's titles and popular box sets, which helps us reach new buyers in the largest Asian market.
Philippines: connecting with an active blogging community
The Filipino market is an exciting one for our young adult groups: it's an export market with a 100-percent English-speaking population and an enormous enthusiasm for YA titles. The Filipino blogger community is vast, vocal, and influential—and they love our books!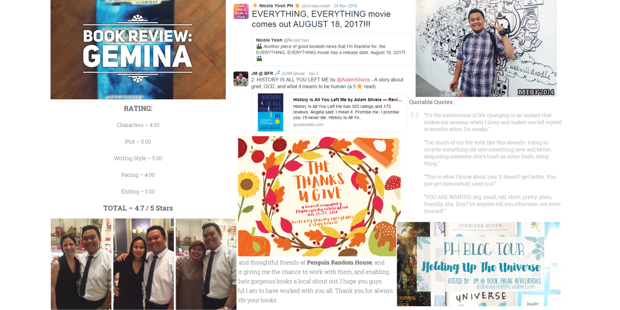 This enthusiasm goes beyond blogs and into bookstores as well. In the Philippines, the National Book Store Facebook account has more than 1 million subscribers and broad global engagement. This page connects YA readers with authors and publishers through contests, cover reveals, and book previews.
We also communicate with the Filipino YA community through physical author tours, and in some cases, we develop special YA export or customized editions of English-language titles.
Working with such diverse markets offers us spectacular opportunities to fit each market's needs while expanding our reach. From picture books to YA, as Asian markets grow and technologies advance, we will continue to adapt and pursue our goal of getting our books into the hands of young international readers.
Christine Swedowsky is International Marketing Director for Penguin Random House.