Bookstagrammers—Instagram users who focus on artfully staged book photos and/or reviews—have become an integral part of the bookish community. In this article, we'll provide tips on how authors can bring a "Bookstagram" flair to their Instagram presence.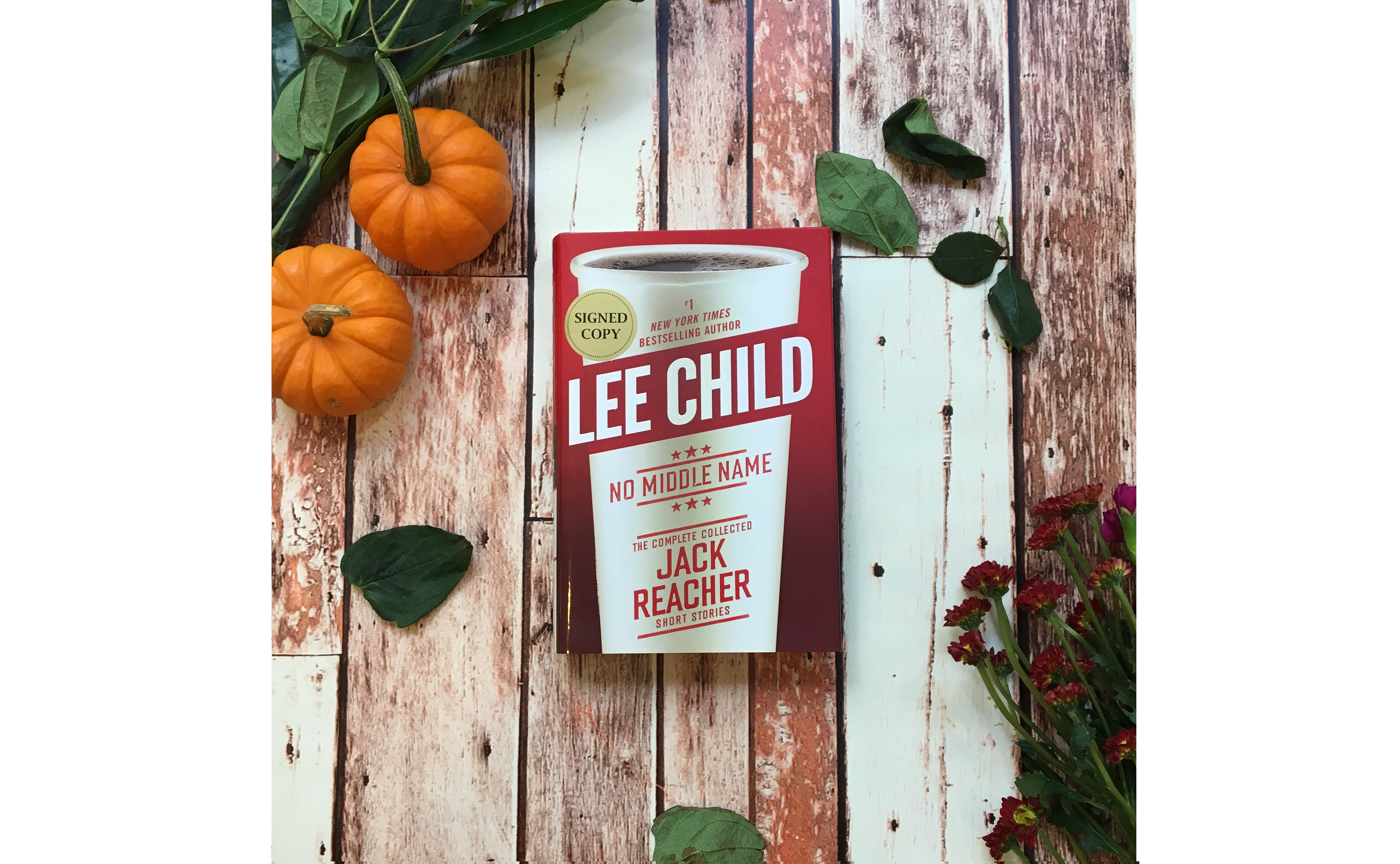 So, what is Bookstagram?
While there's no formal definition for the term, a Bookstagram can be loosely defined as a book lover's Instagram account that features a collection of artistically composed photos of books. Some "Bookstagrammers" pair photos with reviews, some feature collections of books based on themes or colors, and some use their book collection to create masterpieces.
As an author, there's certainly no expectation for you to run your own Bookstagram account. That said, authors who struggle to come up with ideas for Instagram posts can look to the thriving Bookstagram community for inspiration.
In this article, we've collected four key tips for developing your own Instagram account in a way that excites your readers, connects with other authors, and gives you content that the broader bookish community on Instagram will love.
1.  Create your account's aesthetic.
Just as the books you write might have similar tones, tropes, or quirks, many of the best Bookstagrams have a theme or aesthetic running through the entire page. The account @fromlibrarywithlove, for example, features a trademark look for each shot: while book genres, colors, and backgrounds change, each book is centered and focused in the center of the square shot.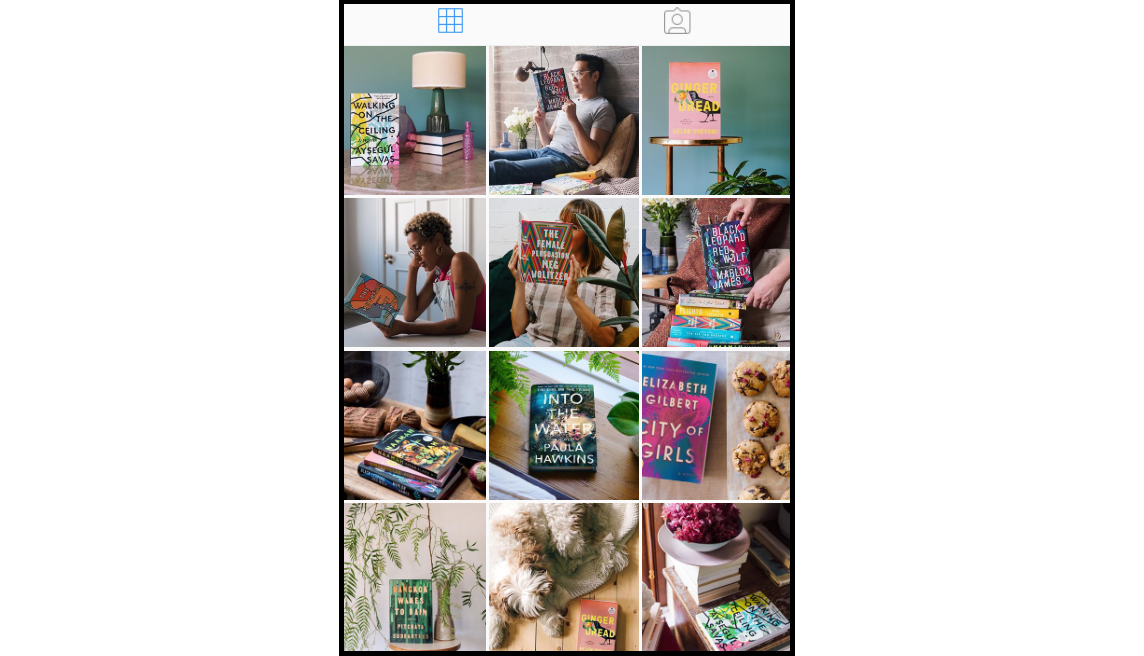 Riverhead Books Instagram Account @riverheadbooks
That's an advanced technique, but it's worth analyzing. Take a look at your Instagram—is there a theme running through it? Do you always use the same filter (or none)? Do you take darker, moodier photos, or bright and colorful ones? If there is a theme, then lean into it! If not, think about what you want your page to look like as a whole, and do a couple of test posts to see it in action.
2.  Think about the content of each photo and post.
It's important to show readers who you are. It may seem contradictory—how can you show yourself through pictures of other books?—but after choosing an aesthetic, step back and focus on the content.
Which books will you feature? You may want to focus on well-thumbed classics you love, new books by author friends, or your last library or bookstore haul.
What content goes in each post? Work on the text that goes alongside each post. You can use the cover copy for a book, talk about why you're excited to read it, or leave a quick review.
How will you reach more readers? Will you tag other authors in your photos? Will you use hashtags? Consider using engagement techniques like "Comment and tag a friend who would love this book!" to expand your reach. It may not work right away, but keep at it and eventually your reach will grow.
3.  Plan ahead when possible.
Though Twitter and Facebook make it easy to prepare posts to run in the future, Instagram does not have a similar feature built in. That said, there are a variety of apps that can help, such as the Later app.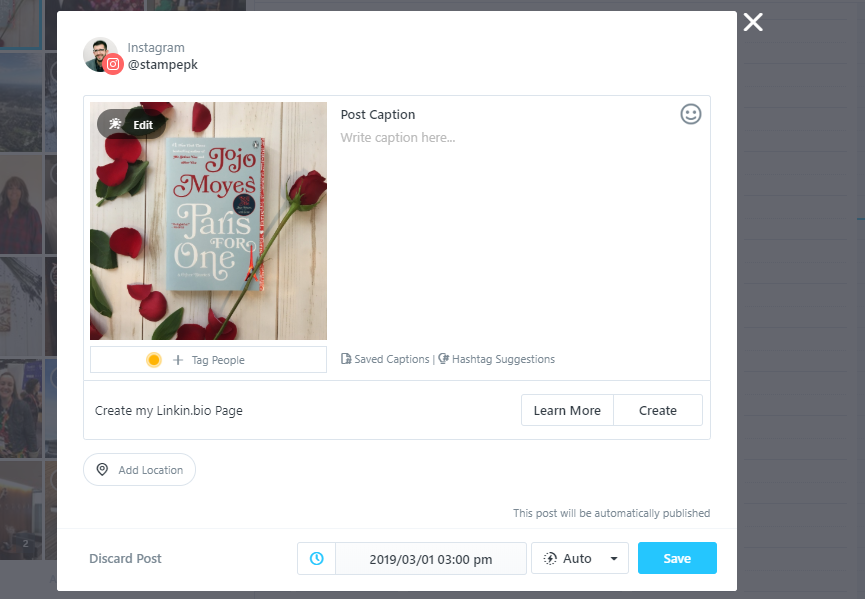 This free scheduler and social media platform (pictured above) is great for authors who want to plan ahead. Using a desktop computer, you can do one of two things:
Schedule a reminder: This will create the post and send a notification to your phone when it's time to upload. With the click of a few buttons, you can easily upload it to Instagram.
Auto-post: If your Facebook and Instagram accounts are linked, and both accounts are listed as business profiles—not personal ones—you will be given the option of auto-posting. This feature is perfect for those who want to plan out everything in advance and not have to use the "reminder" method above.
Since Instagram isn't (and shouldn't be) your top priority as an author, you want to get the most engagement and reach with the least time spent. It's more efficient to spend a few hours doing a full photo session and scheduling a month's worth of posts than it is to create, edit, and upload each post individually.
4.  Consider using props and backdrops.
To be clear, you certainly don't have to invest any money in extra props or backdrops for Instagram. Amazing photos can be taken with your phone's camera with any background, in any location.  But for those who want to take it a step further, here are some behind-the-scenes Bookstagram tricks:
Paper backgrounds. The above photo was taken on a paper backdrop—not on a real wood deck! Buying paper backdrops, patterns, or even wrapping paper is a cheap way to get great photos.
Plants as props. Flowers and greenery will set the season: pine cones and branches for winter, mini gourds for fall, fresh spring or summer flowers, and so on. This is an affordable and fun way to keep your book shots fresh. You can do this with any seasonal bouquet, and here's another secret—synthetic rose petals and fall leaves photograph well and last forever.
Lighting. Natural lighting can be hard to find, but it often results in the best images. Move lamps around to brighten the set, or use Instagram's editing tools to add warmth to photos taken under fluorescent light. If you have access to natural light, use it! Take your books outside and do a shoot on any flat surface.
In a future article, we'll go in-depth on how to take good photos of your (or anyone else's) book for social media. Until then, consider implementing these tips into your everyday Instagram use. Looking for a good place to find inspiration? Make sure to follow @penguinrandomhouse and the #bookstagram hashtag!
Phil Stamper-Halpin is Senior Manager, Publishing Development & Author Platforms, for Penguin Random House.