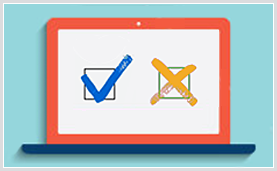 Publishing has traditionally been thought of as an industry that instinctively knows the reader and draws primarily on experience and general market trends to design publishing and marketing plans. Even as that instinctive factor remains a critical element of success, Random House has built a Consumer Insights team that draws on a number of data sources to help marketers and publishers better understand consumers. One of the most useful resources is the Random House reader panel, which allows direct access to and feedback from readers.
The panel includes thousands of self-identified book lovers who are willing to be polled about book discovery, digital consumption, book covers, social media preferences, likelihood of purchase, etc. Panels are composed of readers who subscribe to Random House newsletters, follow particular authors on Facebook, or sign up to receive alerts about new books. These readers, who voluntarily donate their time, have been enthusiastic about sharing feedback.
Some surveys aim at broad trends, while others are more targeted, to understand demographics and preferences shared by readers of a particular genre or fans of a brand author. In a recent survey aiming to inform the direction of some of our newsletter programs, the Consumer Insights group tried to find out how satisfied readers were with existing ways of finding books, and what their greatest challenge was in finding the next book to read.    
Readers generally cited a variety of sources to find out about books, including recommendations, reviews, and in-store displays, and they reported general satisfaction with the resources they use to find new books. But when we asked about what triggers them to start reading a specific book, many expressed challenges in prioritizing what to read next.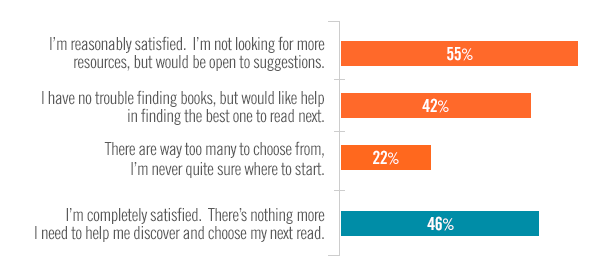 When we drilled down to understand why the prioritization of the next read in the queue presented a challenge, readers reported the paralyzing effect of having too many books of interest to choose from as the main reason. Lack of time was much less of a factor than we had anticipated.

Findings like these can be extremely useful in shaping our efforts and investments in new marketing tools and platforms, from newsletter programs to partnership programs to social applications. When applied to specific genres or author brands, panel results can validate or influence decisions ranging from new digital product formats to marketing strategies to cover treatments.