The social media teams at Penguin Random House work hard to amplify news about our books and authors in an ever-changing digital landscape. Read on to learn about the creative ways our teams use social media to grow your readership.
What Are We Up To?
We've established a robust corporate presence across major social platforms, which we use in creative ways to engage with readers and share news about our authors and books. Beyond our corporate accounts, we have huge reach across imprint, divisional, and author accounts that we manage, with more than 205 million fans across our tracked pages on Facebook alone, and another 5 million across Twitter accounts. That's a big, diverse audience for us to talk to about books and authors!
Experimentation and Innovation
Trying out new platforms is the name of the game. Recently, we've been experimenting on Snapchat with author takeovers and behind-the-scenes peeks at Penguin Random House. We're also testing Litsy, a book-specific platform where Goodreads meets Instagram, by interacting with readers and sharing favorite quotes. We've even started creating book-themed videos on Vine, the perfect spot for six seconds of marketing fun.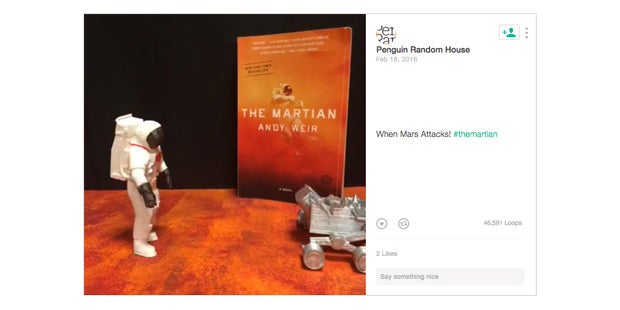 As our teams experiment on new platforms, we publish supporting content in the Connect with Readers section of the Author Portal to make sure authors will benefit from what we learn.
Content Is King
Check out some fun ways we're approaching more traditional platforms:
Twitter Takeovers, Preserved on Storify
Numerous authors, including Marie Lu and Judy Blume, have taken over the @penguinrandom Twitter handle to connect directly with fans, with great success. They answered questions about which writers have had the greatest influence on their lives and which of their characters they'd like to meet for lunch. Twitter takeovers have led to huge spikes in engagement with the authors' handles as well as the Penguin Random House account. The experiences were then captured on Storify, a social tool that lets users create and preserve compelling stories generated by social posts.
#Hashtag Games
We've started and participated in many hashtag games—live events that challenge followers to get creative in 140 characters—that have really taken off! Some of our favorites include: #emojireads, which asked readers to describe books using emoji; #bandbooksweek, which combined famous books with famous bands; and #grrmbirthdaycakes, which celebrated George R.R. Martin's birthday with pastry puns based on A Song of Ice and Fire.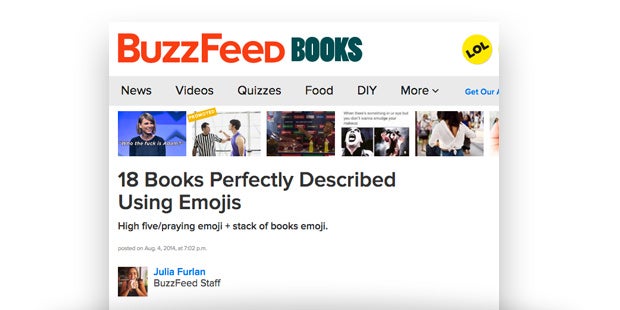 Book Discovery
The #nextread campaign on Tumblr shared personalized book recommendations presented in an illustrated and interactive "choose your own adventure"–style quiz. Thousands of readers took the quiz and shared it, as well as the book recommendations, with others.
Pinterest Guest Boards
Pinterest provides great opportunities for promoting lifestyle content and connecting with readers interested in recipes, health, fitness, and other similar topics. We're teaming up with authors who are lifestyle authorities to share their expertise as guest pinners on the Penguin Random House corporate account. For example, Tess Masters, aka The Blender Girl, made a guest Pinterest board filled with her acclaimed recipes.
People Are Noticing
The media is catching on to our authentic and innovative approach to social media. Most recently, Brooklyn Magazine included Penguin Random House in an article about literary Twitter accounts, and our social activity during International Women's Day received praise.
As the world of social media continues to evolve, your team at Penguin Random House will continue to experiment and innovate, with the goal of connecting your books to the widest possible readership. Contact your marketer if you have ideas for social media campaigns or new platforms you'd like to explore.
Emily Hughes is Associate Manager of Content Development & Social Media for Penguin Random House.