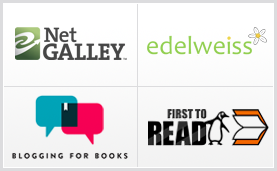 Getting advance copies of books into the hands of book reviewers has been a publishing industry tactic for generations. However, early reader review programs are no longer limited to sending hard-copy galleys to established book reviewers.
Changes to the technological and media landscapes are allowing authors and publishers to get advance copies to previewers faster than ever and, ultimately, reach readers more effectively.
One of the biggest changes in early reader programs is the addition of electronic galleys. By using electronic rather than hard-copy galleys, authors and publishers can provide advance copies instantly to reviewers, making the most of the limited amount of time before a book is published, and increasing the potential for reviews.
Developments in the media landscape are also shaping early reader review programs. Today, the most influential review for a particular reader can come from a high school friend on Facebook instead of, say, The New York Times. In response, many new programs are expanding their network of reviewers to include fewer "establishment" review sources—such as bloggers and other readers who do not write about books for a living.
Including regular readers in early review programs also helps these programs gather information about reader and reviewer preferences. Using this data, authors and publishers can tailor book offerings accordingly and make sure the right books end up in the right hands. Taking care to provide a reviewer with a book in which he or she has a strong interest greatly increases the likelihood of a quality review that will speak to readers.
Here are some of the programs Penguin Random House is working with to generate reviews and early buzz:
NetGalley and Edelweiss:
Penguin Random House partners with NetGalley to provide DRM-protected electronic galleys to reviewers, media, librarians, and booksellers. In addition to delivering advance reader copies, NetGalley also offers several other marketing opportunities to help generate buzz surrounding new titles: regular dedicated email blasts to librarians and ABA booksellers; a Feed Your Reader email marketing program that promotes specific titles to a targeted membership; and regular publisher roundups that showcase select titles to all 120,000 NetGalley members.
Penguin Random House also works with Edelweiss to transmit DRM-protected e-galleys. Member readers, who include members of the media, librarians, bloggers, and others, are invited to request digital galleys for review. Many of the advance copies are provided to member readers as early as six months prior to publication to ensure timely delivery to retailer accounts. The program also digitizes publisher catalogs, breaking them down according to imprint and publication date and featuring the most up-to-date metadata on both forthcoming and backlist titles. As a result, the site serves as one of the primary online sales portals and is an important ordering hub for publisher sales teams and booksellers.
Blogging for Books:
Our Blogging for Books program provides advance copies of upcoming titles to bloggers, both amateur and professional, in exchange for a review on their blog or website. The program is currently being piloted by the Crown Group and has already offered thousands of advance reader editions and finished copies in both print and eBook format to more than 16,000 members. The site collects hundreds of different preferences on all member bloggers to effectively match books to bloggers. When there's a perfect match, Blogging for Books often reaches out to bloggers directly to participate in custom marketing campaigns. The program also offers review copies to retailers, librarians, professional media outlets, and other influencers through the Blogging for Books "partner" program. Blogging for Books has been met with great enthusiasm on social media, with many bloggers expressing their excitement at adding "reviewer" to their résumés.
First to Read:
First to Read is a pre-publication read-and-review program aimed directly at consumers. Each month, members have the chance to read and review limited-access digital galleys of the newest books by entering a random drawing. Participants who do not win access to the galley will still be able to read an early excerpt from the book on the website. First to Read encourages activity and loyalty among its members via a points system. Members can earn points by sharing reviews of books via their social media accounts and can redeem them to receive guaranteed access to a galley of particular interest. First to Read has more than 22,000 active members. The program was launched by the Penguin Group, with a broader rollout planned for the near future.
Emily Condlin works in the Legal Department and on cross-departmental corporate projects at Penguin Random House