As a company of book lovers, we understand that the holiday season is one of the best times for authors and readers alike to spread their love of reading to friends and family. Read on to learn more about the fun projects we're working on to make everyone's holidays a little bit brighter.
Jólabókaflóð, Our New Favorite Holiday Tradition
Penguin Random House and Read It Forward are bringing the Icelandic holiday for book lovers, Jólabókaflóð, to North America. If you haven't heard of the holiday, Jólabókaflóð (pronounced: yo-la-bok-a-flot) is a tradition of exchanging books on Christmas Eve and then spending the rest of the holiday reading—ideal, right?
As Jólabókaflóð is the perfect holiday celebration for book nerds, Read It Forward has some exciting things coming up for PRH's official celebration this month. Get an inside look at what this magical holiday means to Icelandic author Yrsa Sigurðardóttir, and read up on what books to give your friends in our Jólabókaflóð Holiday Gift Guide.
Read it Forward has also partnered with Out of Print Clothing to launch a pop-up shop with pajamas, books, and literary goodies for all the readers in your life.
You can join in the celebration by spreading the word on Facebook, Twitter, and Instagram. When sharing your posts, use the hashtag #jolabokaflod to join in the conversation.
Penguin Hotline
Connecting the right books with the right readers and helping readers discover their next read are perennial challenges in book publishing, and ones we're focused on at Penguin Random House. Many algorithm-based solutions exist, but nothing can top a personalized recommendation from our employees, who dedicate their work to understanding what makes readers tick. Enter the limited-time Penguin Hotline holiday initiative—back by popular demand for the fourth year in a row—where we give personalized suggestions for the readers in your lives.
The process is simple: Gift-givers go to www.penguinhotline.com by December 18 and fill out a short form about the recipient, and the Hotline guarantees an informed, customized, and publisher-agnostic set of recommendations written by Penguin Random House employees and emailed back to the consumer.
Special Markets
The special markets team at Penguin Random House is always ready to help authors with their book orders—especially over the holidays! If you have any last-minute holiday shopping, remember that all authors receive a discount of 50 percent off ANY title (excluding ebooks) by visiting http://penguinrandomhouse.com via the link in the Author Portal! Use the tracked link in the sidebar on the home page and your discount will automatically be applied while checking out.
If you would like to set up an account for easy reordering, please contact Customer Service at 1-800-733-3000. To discuss ordering your book in bulk or to any customization services (adding a logo, a letter, or front/back cover updates), please email Haley Davis at hdavis@penguinrandomhouse.com.
Penguin Print House
Penguin Young Readers and Framebridge are bringing book illustrations off the page and onto your wall for the first time with the launch of Penguin Print House, a new collection of limited-edition framed artwork from beloved children's books. Featuring vibrant art from timeless classics, celebrated award-winners, and current bestsellers, the collection offers bright, fun, and playful décor options for every nursery and children's bedroom.
The popular "BOOBOOBUTT" spread from B.J. Novak's THE BOOK WITH NO PICTURES and the final image from Chelsea Clinton's SHE PERSISTED, illustrated by Alexandra Boiger, round out a collection of prints from acclaimed and celebrated children's books.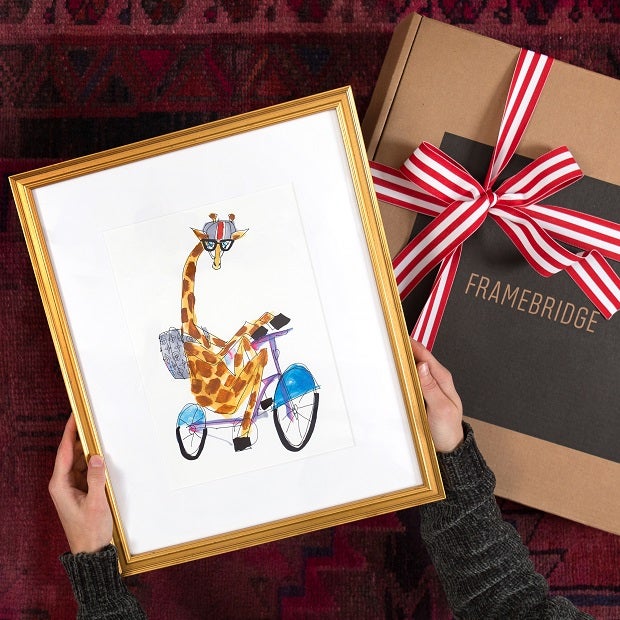 As a holiday special, Penguin Print House and Framebridge are happy to extend a 15% discount on all products to Penguin Random House authors, using code PENGUIN15 at checkout.
Visit Framebridge for more information and to view the collection.
Fine Art Prints by 20×200
Another holiday gift initiative we've worked on includes an exciting partnership between Riverhead Books and 20×200, a pioneering art ecommerce company. Recently, 20×200 has launched a new collection of limited edition fine art prints, available exclusively via 20×200.com. Three Riverhead book covers have been transformed into wall-worthy prints, enabling readers and collectors to live with the art that was created expressly for the books they love.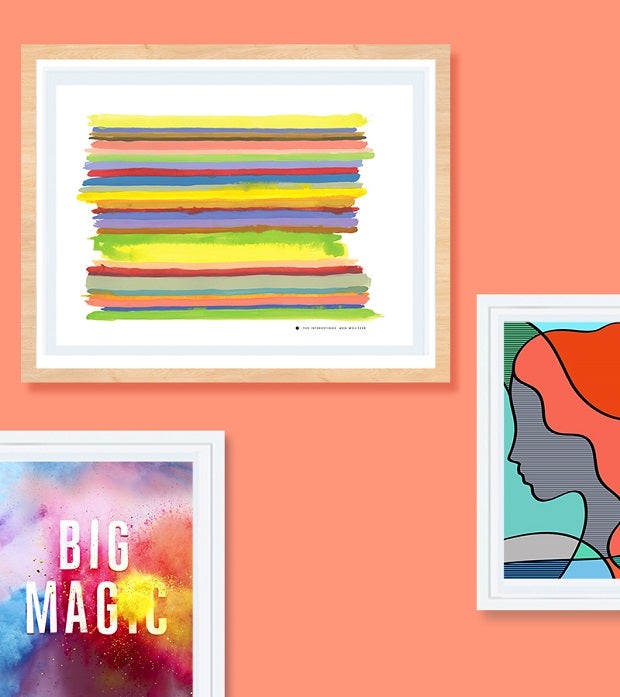 The titles in the debut collection are:
From all of us on the Author Newsletter team, Happy Holidays for those who celebrate and, to all, cheers for a happy New Year.