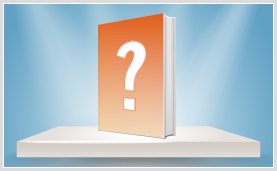 Finally seeing the cover for your book can be a thrilling moment. More and more authors are choosing to share that moment with fans with a dramatic "cover reveal." As well as being fun, cover reveals can help build buzz and momentum in advance of a book's publication. Plus they are easy to do—with a bit of planning and good communication with your publishing team.
Here is some advice on whether cover reveals are a good tactic for your book, and tips on execution.
Decide If a Cover Reveal Is Right for You 
If  your publishing team hasn't already reached out to you about a cover reveal, let them know that you would like to explore this possibility. They can help you determine if a cover reveal is right for you and your book, and whether it fits in with the overall marketing and publicity strategy.
In general, cover reveals work well for fiction titles, especially for books in a series that has an established fan base. They can also work well for paperback covers that are drastically different from the hardcover.
The sooner you plan a cover reveal with your publishing team, the better. Once covers are designed and approved, our systems automatically feed them out to retailers' websites.
The Logistics: Where, When, and How
Talk to your publishing team about where you'd like to host your cover reveal. You could host on one of your platforms (your website, Facebook, Twitter, Tumblr, email newsletter, etc.); your publisher could host on one of their platforms; or you could get one or more third parties (blogs, for example) to participate. Think about where you'll have the biggest reach and the most receptive audience. You could choose your strongest platform, or the one you most want to grow.
If you choose an outside site such as a blog to host the reveal, establish clear guidelines. For example, does the blog have the exclusive to post? If so, for how long? Blogs typically have up to a three-day exclusive for a cover before publishers release it to retailers and other platforms. But don't offer exclusivity if you can't deliver on it. Your publishing team is the best resource to help you with this.
Once you pick the channel with the most potential impact for your book, the best practice is to stick to that outlet and only that outlet for the reveal. You can promote the reveal across all of your channels (Facebook, Twitter, your website, etc.), and then link to the cover once it's live—but save the actual reveal post itself for just one location.
Discuss the timing of the reveal with your publishing team, so we can ensure that retailer websites list your book's information correctly and allow readers to preorder the title after seeing the cover. We will also check that the reveal doesn't overlap with any other marketing or publicity initiatives. You could also consider coordinating the timing with an event: your website or newsletter launch, or an author chat that could boost interest. If you plan to do a simultaneous reveal on more than one blog, make sure all of them are clear on the exact date and time.
Implementation
Once you and your publishing team have agreed on the details for your reveal, start promoting it across all your social media platforms. Announce that you'll be hosting a reveal, and tell fans where and when the reveal will take place. Treat it as a major event, and show how excited you are to share your cover with friends and fans! Excitement is contagious. Make the reveal an event that people don't want to miss—for example, by counting down to it, or teasing a particular color that's used.
If you're posting the cover yourself, make sure you have a high-resolution version of the approved, final file. It is tempting to share covers that didn't make the cut, but we don't recommend this—the publisher might not own the rights to all alternate images. Additionally, if fans see a cover they prefer to the one that was chosen, it could lead to negative comments.
However, if international editions of the cover are available, consider sharing those. It's often interesting to see how different cultures interpret the same book.
Once the cover is posted, link to it from all your social media accounts. Make sure you respond to fans who comment/tweet about the cover to show that you appreciate their excitement.
Maggie Oberrender is a marketing manager in the Random House Publishing Group.