The Special Markets sales team at Penguin Random House focuses on getting your books into markets outside of the traditional book trade. If you like to shop, you're undoubtedly familiar with some of our top specialty retailers, such as Urban Outfitters, Anthropologie, Paper Source, Papyrus, Williams Sonoma, TJ Maxx, and more.
2019 has been all about partnering with our retailers to create unique shopping experiences and expand the visibility of your books to consumers across the country. Read on to learn more about several of these exciting initiatives.
CAMP
CAMP is a network of Family Experience Stores with rotating themes. They aim to make every surface a seamless blend of play and product. CAMP offers a range of activities that allows families to discover a world of events, crafts, movement, and play! Enjoy story-time activities in which the CAMP Counslors read and act out magical stories, or have your child dress up, dance, and play to their heart's content. Previous themes have included BASECAMP, CookingCAMP, and TravelCAMP, and CAMP carries a mix of bestselling backlist titles and new releases that fit the themes.
Access to the stores is free, but CAMP also offers membership options that will give you and your family many more event choices. Their flagship is located in New York City, and they have announced new store openings in Dallas, South Norwalk (CT), and Brooklyn, with more to come in 2020.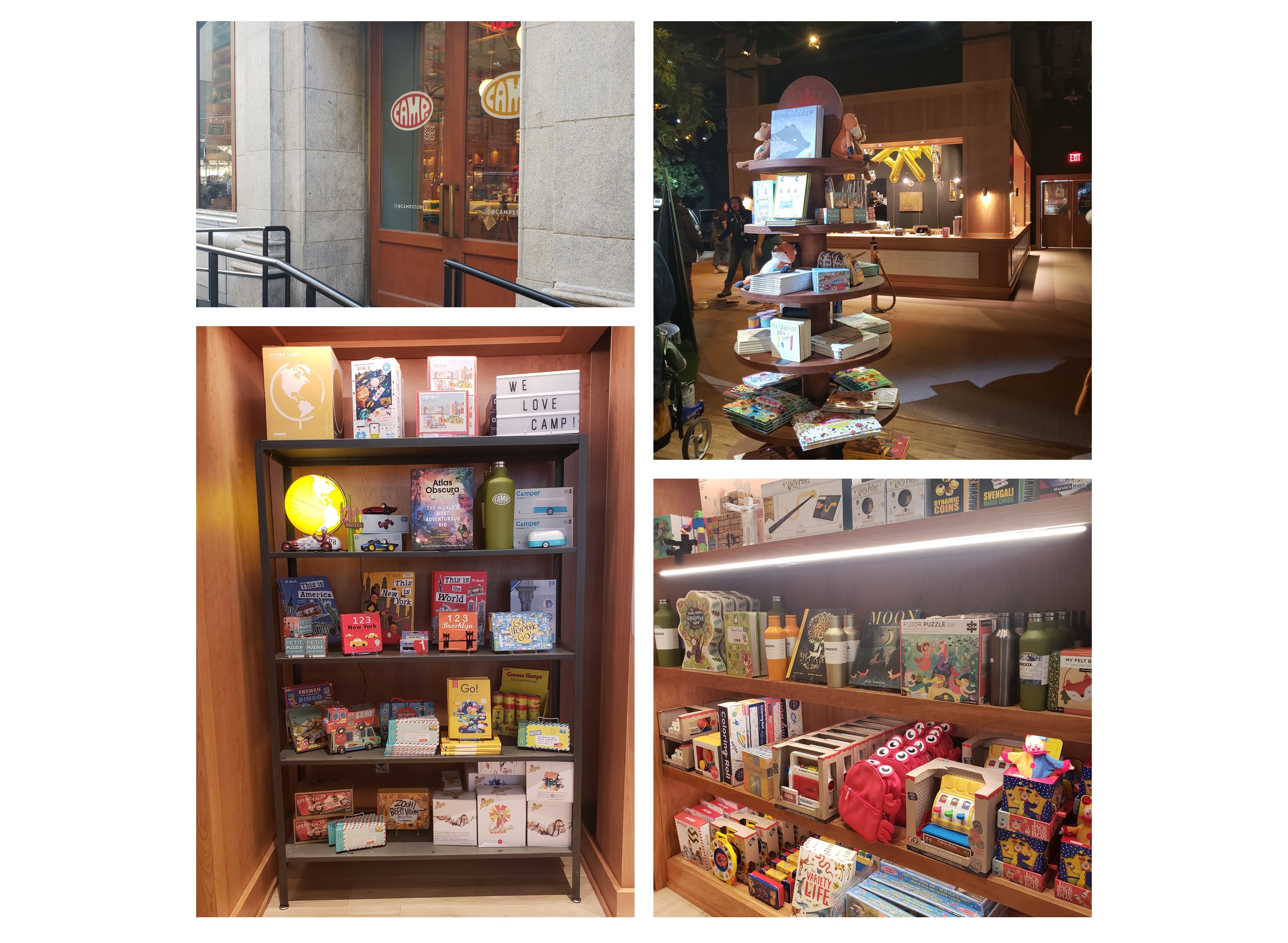 Fourpost
This year we embarked on a six-month partnership with Fourpost, a retail concept for direct-to-consumer brands located in Mall of America (MN). Together, we built an aesthetic and merchandising strategy for a dedicated Penguin Random House space within their pop-in retail store. The store included branded signage with Create, Inspire, Give messaging geared to the Mall of America consumer.
Fourpost's initial assortment included almost 150 PRH titles, which were displayed across four bays of shelving, each highlighting a unique category of books. The featured bays displayed gift, home and garden (including cooking and cocktail), health and wellness, and children's titles. These displays had an additional top shelf that drew attention to merchandisable moments, including shelf callouts for key titles, frames featuring PRH wall prints, and children's plush.
The dedicated retail space also included a designed Special Markets A-frame rack with additional product on display.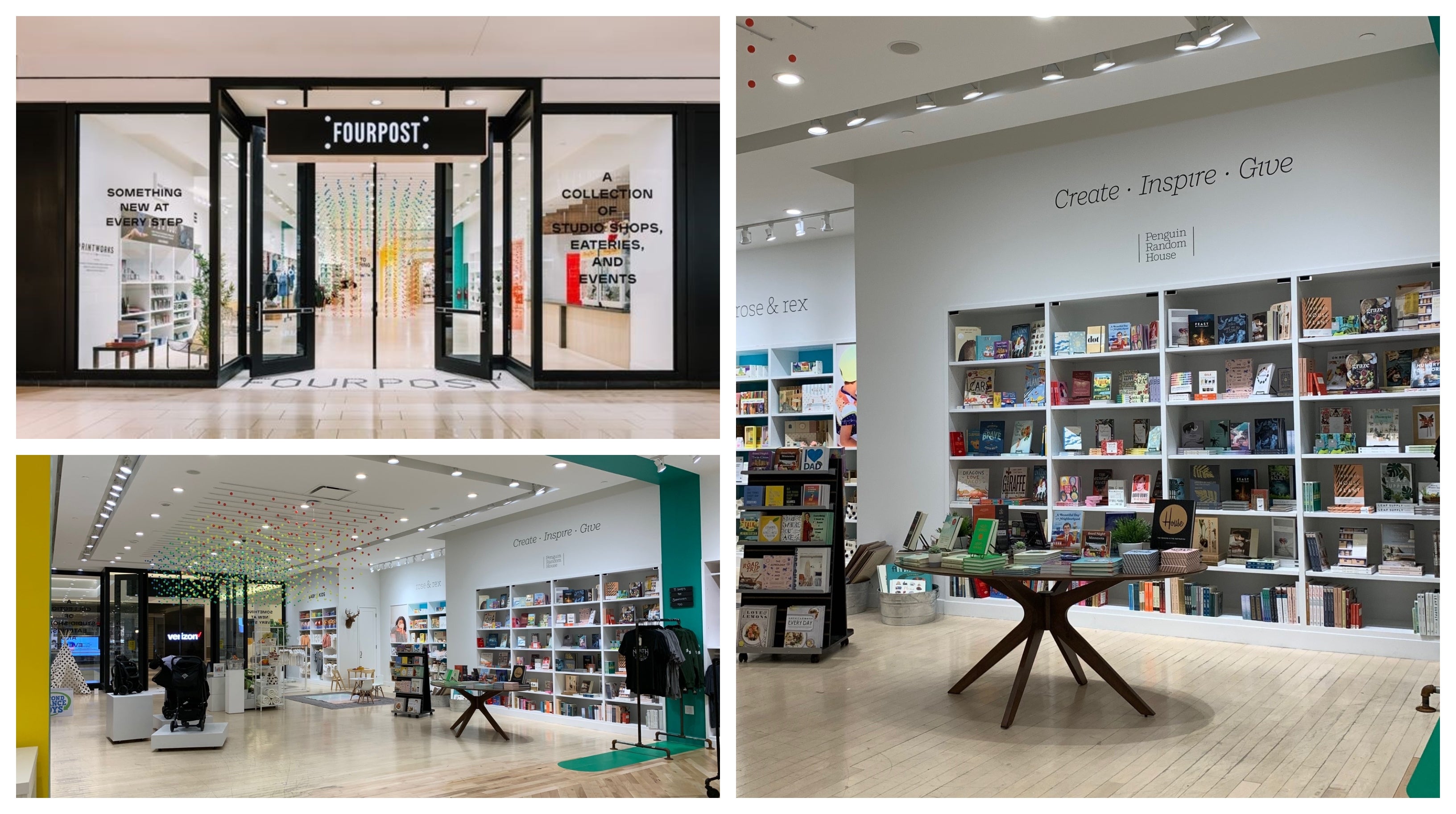 Paper Source
In an effort to drive e-commerce and in-store business, Paper Source created a co-branded highlight of key vendors within their mailed catalog, focusing on the theme of the empowering/inspirational women's moment for Mother's Day. Penguin Random House was the first publisher featured! Paper Source supported the catalog with social media posts, blog posts, higher visibility, placement on their website within the inspirational women category, and by purchasing additional product.
With this partnership, Penguin Random House aimed to become their top book vendor and expand the exposure of our titles within this space. Below is an image of our dedicated catalog page.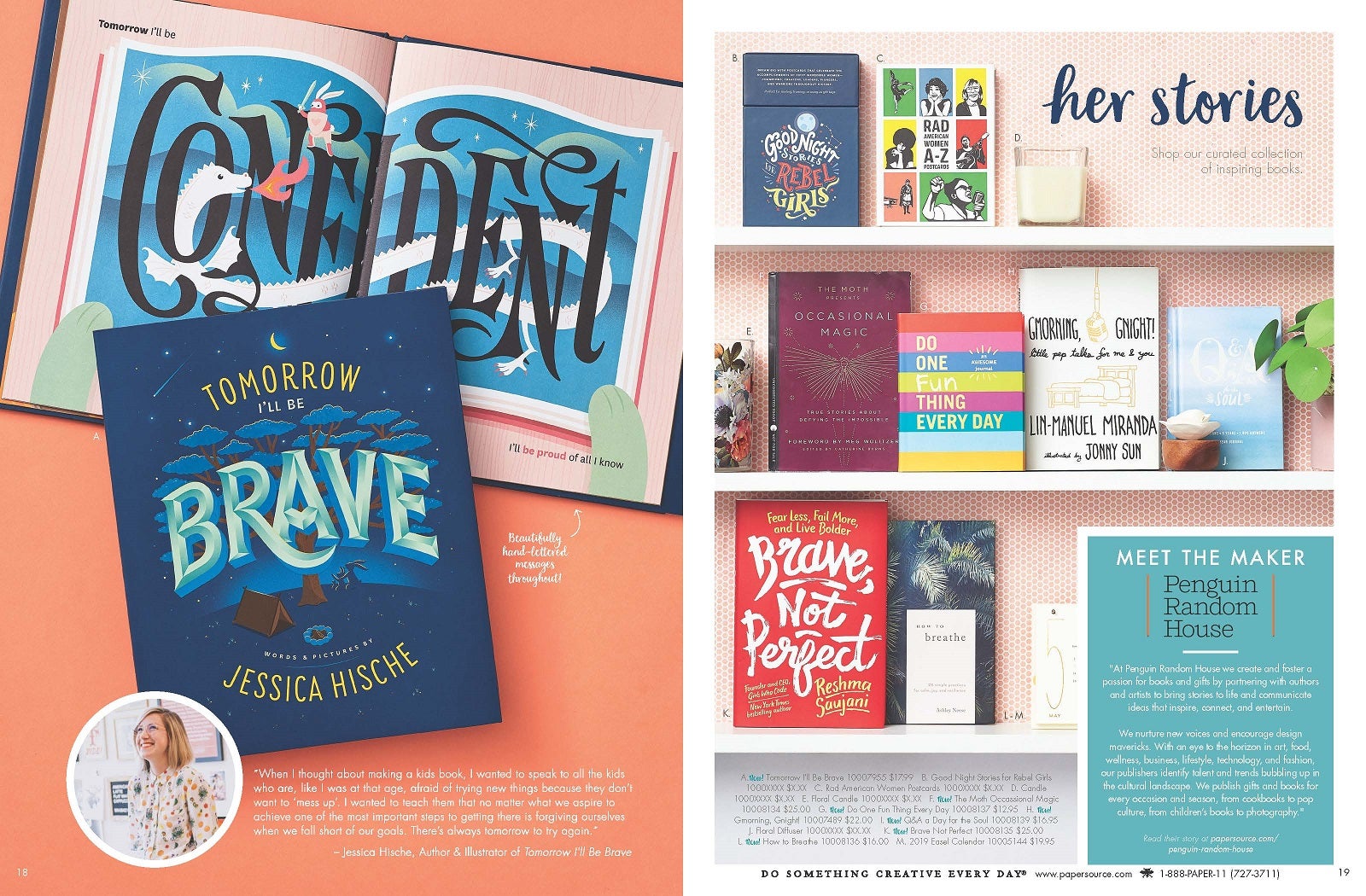 STORY at Macys
This year, the highly successful retail concept STORY launched a collection of pop-in stores at 36 Macy's locations across the country. Similar to CAMP, the themes for STORY rotate throughout the year, providing multiple opportunities to highlight PRH titles across different categories. The inaugural themes were Color, Camping/Outdoor, Style, and Holiday. The pop-in stores hosted special events around key moments, including holidays such as Easter.
This is a very exciting new program, designed to create buzz and drive traffic to Macy's. We were especially thrilled because Penguin Random House was one of only two publishers featured.
Our reps continue to work closely with the team at STORY on the title selections as we lead into the holiday shopping season!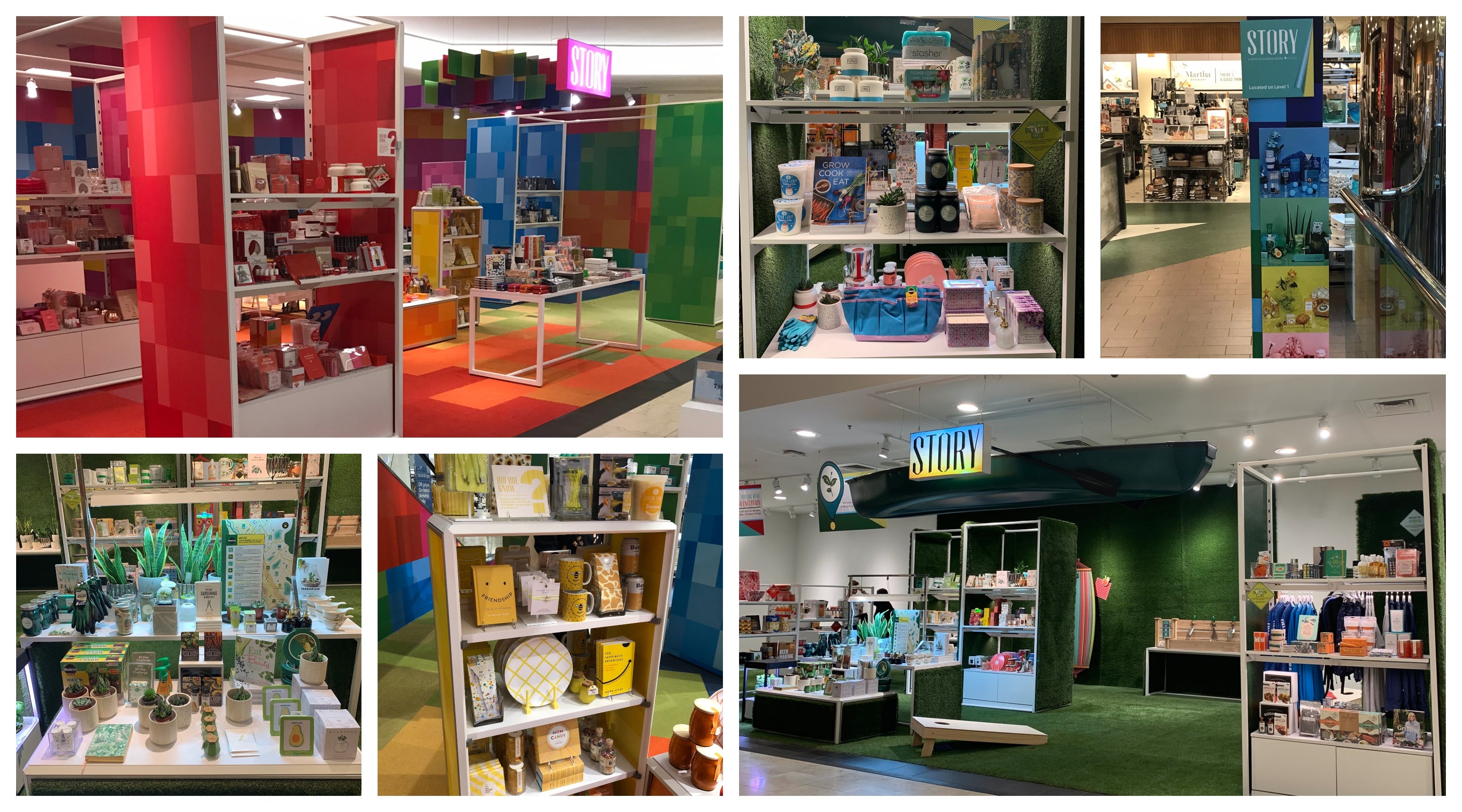 BE KIND. by ellen
In October 2018, Ellen DeGeneres announced her new subscription box BE KIND. by ellen. In 2019, Special Markets was able to secure both the Spring and Fall book selections! As a part of the promotion for the box, an unveiling was done on The Ellen DeGeneres Show, with the book being a featured product on-screen.
Over the past year, their subscriber base has continued to grow rapidly, reaching over 25,000 subscribers. You can learn more about the box at bekindbyellen.com, and be sure to check out the hashtag #BEKINDbyellen on Instagram to see subscriber photos!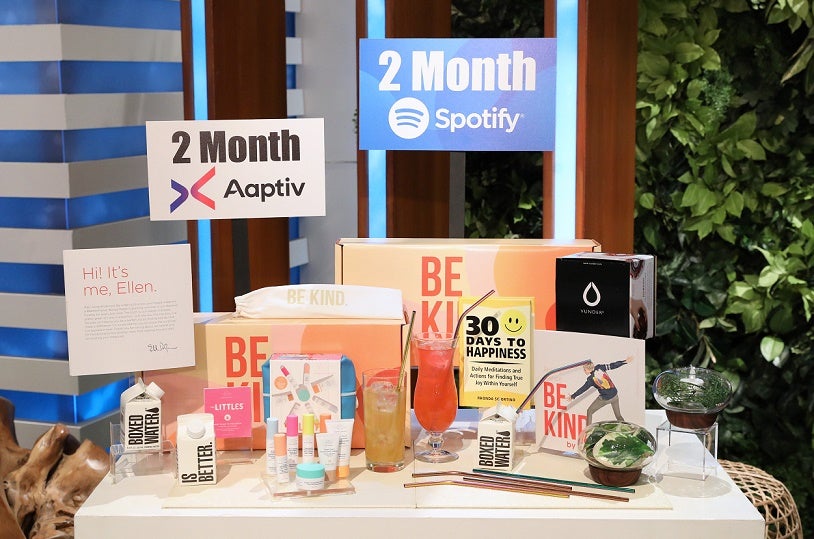 Each of our Special Markets reps collaborate with your publishing teams daily to bring your books to the widest possible audience. We hope you enjoy seeing your books in these unexpected and unique places!
Jennifer Lipman is Manager, Imprint Sales for Penguin Random House.