Among the various forms of social media, Pinterest has unique ways to help readers discover your books. Whether you're new to the platform or a longtime user, read on for tips on how to boost your Pinterest profile and use it as a promotional tool.
Since our last look at Pinterest, the website has reached 250 million monthly users. People use this digital vision-boarding platform in a variety of ways; some of its most popular categories include home décor, women's fashion, inspirational quotes, travel, and health and fitness. Bookstagram posts also often make their way to book lovers' Pinterest boards, and you'll often see pins of color-coded bookshelves, holiday-themed book photos, and other aesthetically pleasing literary images on the site.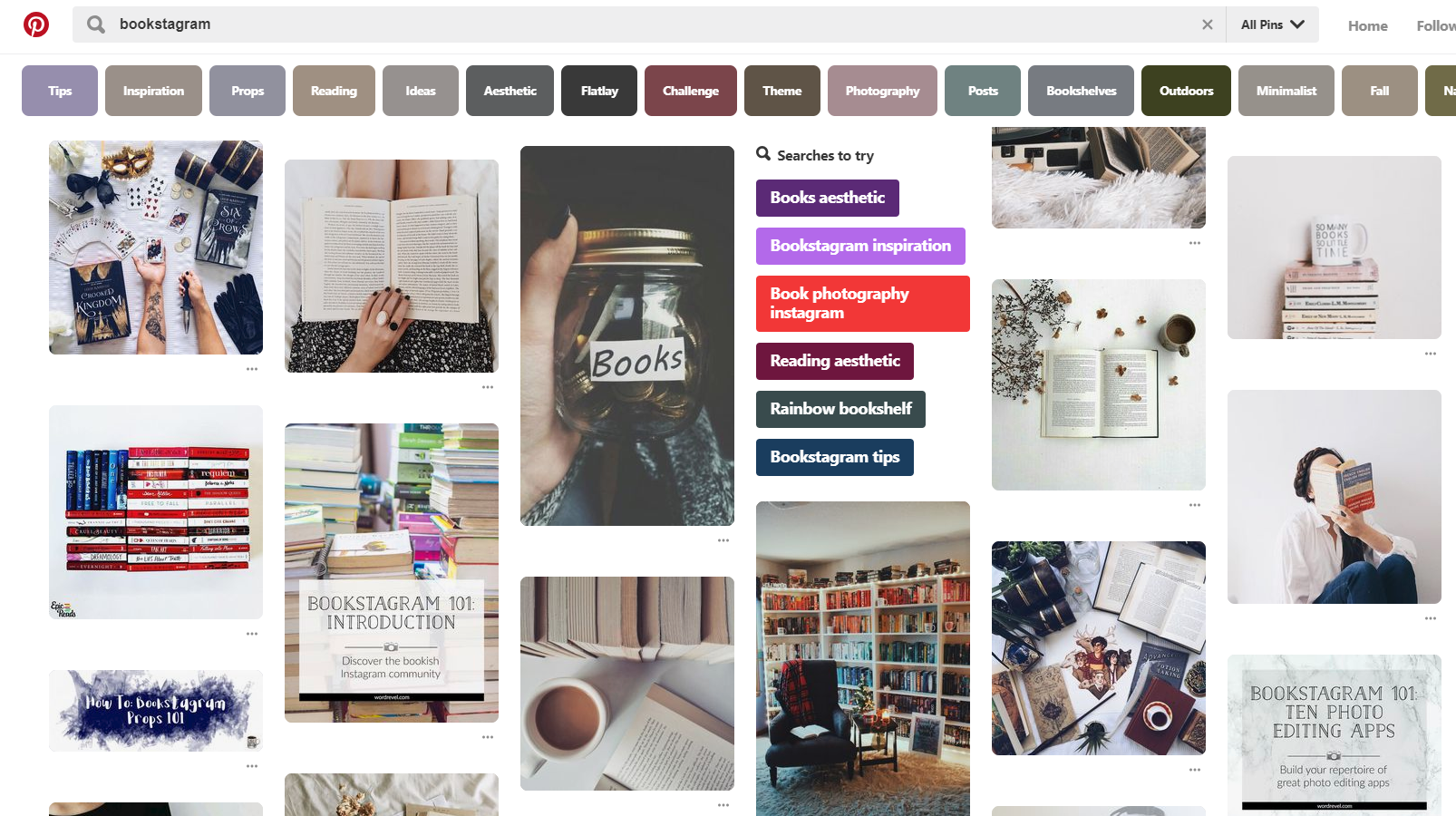 Joining the Pinterest community
If you're creating a new Pinterest account, you should probably choose the same username that you use for your other social media, for easier discovery. Note that when you first start pinning, you may get a lot of email notifications. This may get annoying, but it's a great way to find new people to follow by seeing who likes, comments on, or repins ideas from your boards. (That said, you can always adjust your settings to turn off these notifications if they start to clog your inbox.)
You can make the pinning process very simple by installing the Pinterest Save button in your web browser, which adds a small icon to the top right-hand corner of your browser's toolbar. If you come across an image on any website that is relevant to your book or your writing process, simply click the "Pin It" button to add the item to your Pinterest board. You can also write a description of the image you're pinning to add further context about its relevance to your board.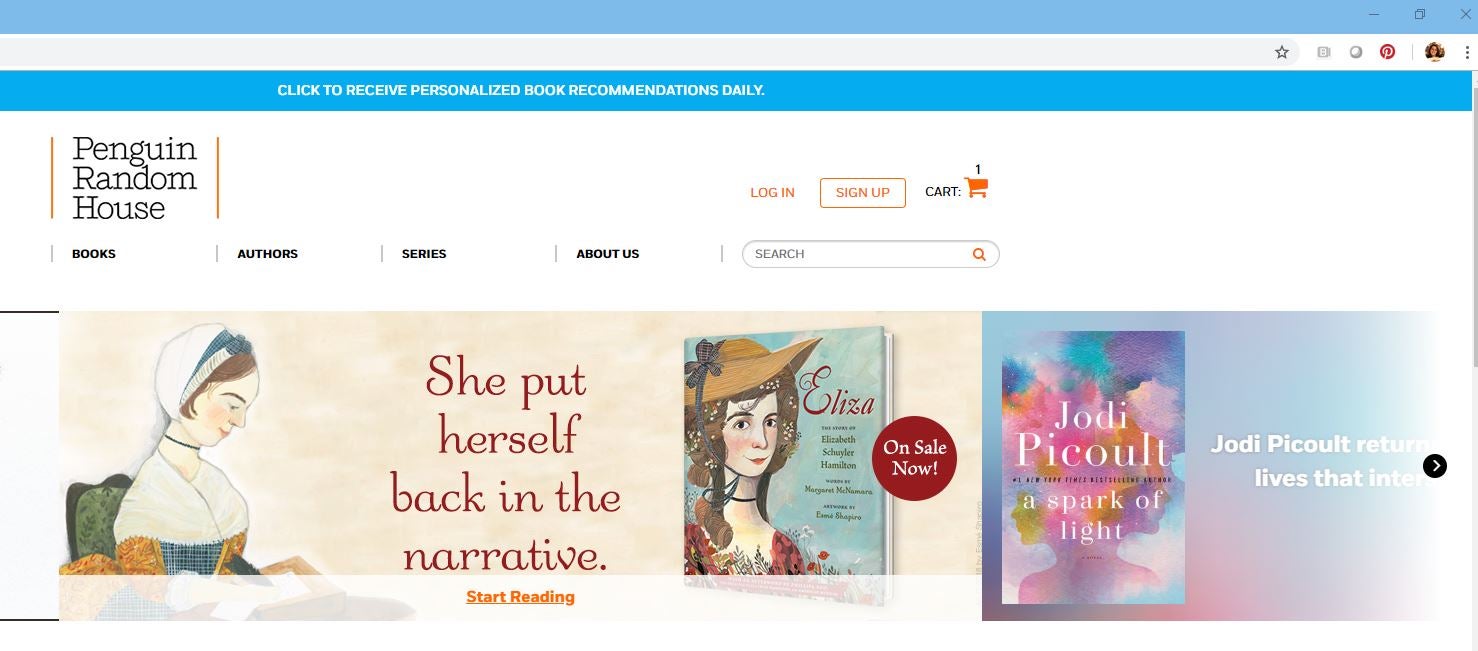 Pinning to your boards
When you create a board (or boards, if you'd like multiple ones), make sure it has a cohesive theme and that the images you pin follow that theme. So if your theme is "Plotting Ideas," "Character Inspiration," or "Writing Quotes," the pins on that board should all connect to that central topic.
For consistency and to maintain a frequent presence, try to pin five to ten times a day across all of your boards. Make sure to always credit the original poster of the items you pin. The images you pin are entirely up to you, but here are some ideas for book-related content:
A link that leads users directly to your book's purchase page, along with a photo of your book cover once it is finalized and a one-line blurb that describes the book's plot
Book jackets with links to book pages
Book lists (if your book is on a list of "must read books" or "books to add to your TBR pile," add it to a board!)
Bookshelves (yours, or repins of bookshelves you love)
Quote cards (can be your own quotes or quotes that speak to you about reading or writing)
Lifestyle book images (your books + coffee, your books + readers, your books in a cozy setting)
Reader love (find photos of your readers with your books and pin them—making sure to add credit/link to wherever the original post is from)
Character inspirations (including but not limited to outfits, foods, or music that your characters might wear, eat, listen to, etc.)
Promoting your boards
Cross-promoting your social media is always a great way to increase visibility of your online posts, and that method can apply here as well. You can use Twitter, Facebook, and Instagram, where your readers and fans already follow you, to drive traffic to your Pinterest page. Your posts could say something like:
"I'm plotting my next book! Check out what's been inspiring me on Pinterest [link]."
"Find me on Pinterest for more behind-the-scenes content on my writing process."
"Wondering where I got my inspiration for [character name]? Check out my Pinterest board to see how I brought this character to life."
While perhaps not as popular as some more frequently used social media sites, Pinterest has a strong community of users who have cultivated a space for themselves. By compiling ideas, inspirations, and book-themed content on your Pinterest boards, you can further your author brand, and also increase awareness about your books in a visually appealing and creative way.
Neda Dallal is Associate, Publishing Development and Author Platforms for Penguin Random House.