If you haven't been on social media in a while, you might be surprised to see some big changes from a couple of the major sites. From Fleets to Reels, here's everything you need to know about what's new on Instagram and Twitter.
Instagram's New Homepage and Shop Tab
For the first time in years, Instagram has redesigned its homepage, though the update may not have reached your account just yet. This refresh has puzzled many longtime users, because the notifications center and the post creation buttons have moved from the bottom of the screen to a more discreet area at the top right. Instead, Instagram decided to prioritize two other features: Reels (we'll get to this later!) and Shop.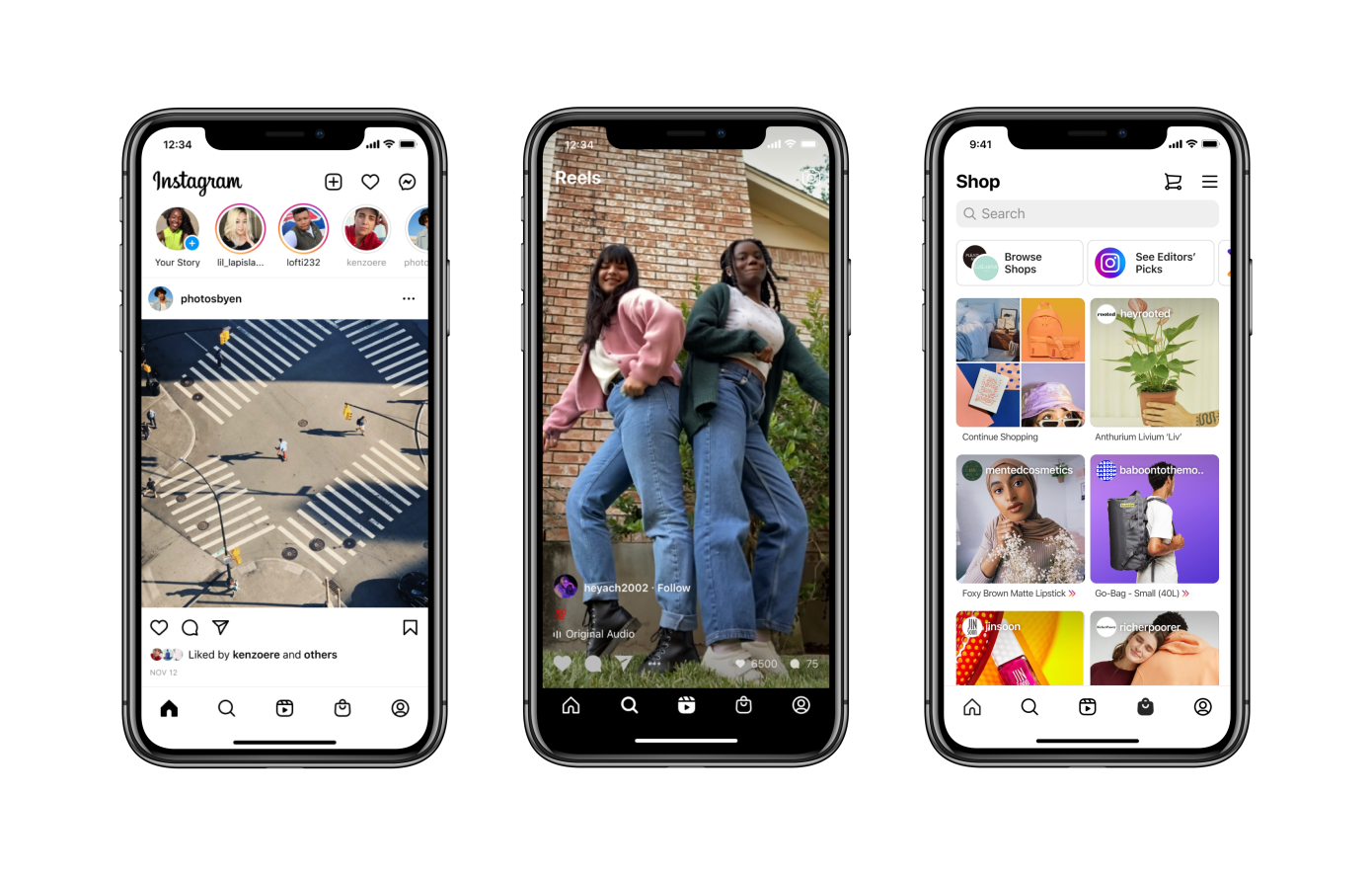 Image source: Instagram
Clicking the Shop tab will take you to an entire marketplace of items from accounts similar to ones you follow or interact with. If you follow a lot of indie bookstores, for example, their merchandise might start popping up on that tab.
If you have a merch store of your own, you might be able to connect it to your Shop page through the Facebook Commerce Manager. Once that's connected to Instagram, you'll be able to tag products in your posts and curate a store on your own profile page. We'll explore Facebook and Instagram Shops in more detail in a later post, so keep an eye out for more information!
Introducing Instagram Reels
A few years ago, Instagram took inspiration from Snapchat to pilot their extremely popular Stories function. It's worked out so well for them that they've taken a similar inspiration from TikTok. Instagram Reels are short, entertaining videos that you can film, edit, and share, all through the Instagram app.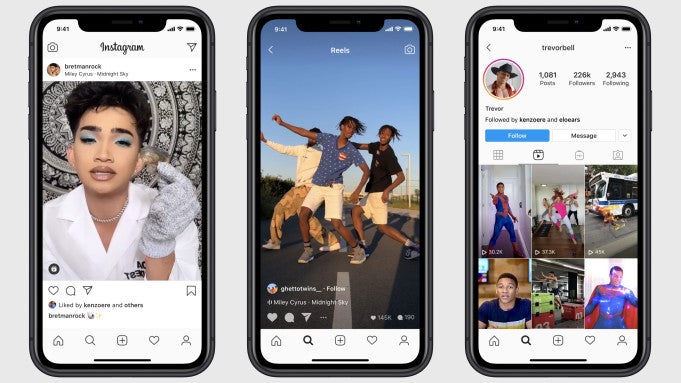 Image source: Instagram
To film your first video for Reels, tap the center button on the bottom of your Instagram page, which will take you to the Reels page. Click "+" and you'll be ready to start. Here are the options you'll have, taken from the Instagram Reels explainer on the Instagram blog:
Audio: Search for a song from the Instagram music library. You can also use your own original audio by simply recording a Reel with it.
AR Effects: Select one of the many effects in our effect gallery, created by both Instagram and creators all over the world, to record multiple clips with different effects.
Timer and Countdown: Set the timer to record any of your clips hands-free.
Align: Line up objects from your previous clip before recording your next to help create seamless transitions for moments like outfit changes or adding new friends into your Reel.
Speed: Choose to speed up or slow down part of the video or audio you selected. This can help you stay on a beat or make slow motion videos.
For a full rundown of how to use Reels, check out the blog post here. And if you'd like to see it in action, take a look at Penguin Random House's bookish Reels on our Instagram page. Are you already a TikTok user? Consider cross-posting your videos to Instagram Reels to increase your reach!
Twitter's New Mobile-Only Fleets Feature
When Instagram included Stories, it was a fairly innovative idea: so much so that "stories" quickly spread to Facebook and LinkedIn. On these social media platforms, your posts are meant to last many hours, days, or even weeks. So the addition of stories—brief, fleeting thoughts and pictures that are deleted after twenty-four hours—served the important purpose of making those platforms more interactive and fresh.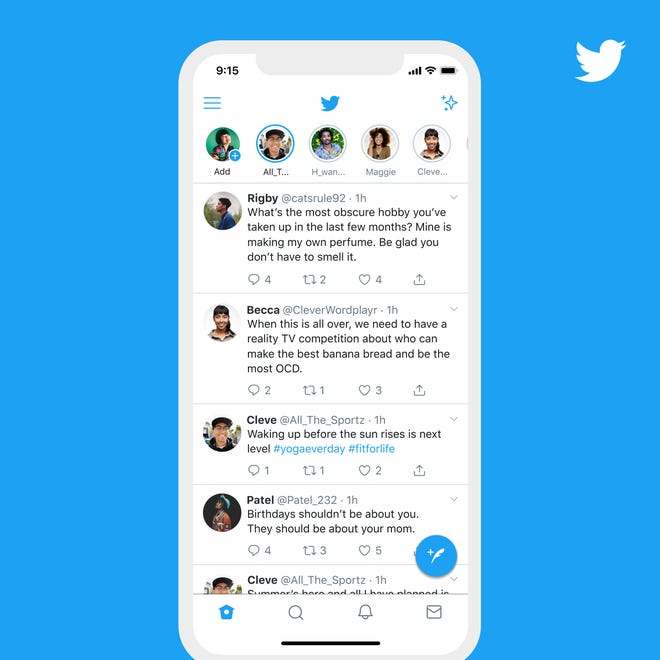 Image source: Twitter
A few weeks ago, Twitter became the latest social media app to join the stories fray, with their new Fleets feature. Ironically, because Fleets last twenty-four hours and are positioned at the top of everyone's home screens, they actually give your content a chance to be seen by your followers for a longer time than normal tweets.
What does this mean for authors? Essentially, you have yet another opportunity to reach readers and book buyers. If you're interested in trying out the new tool, start by taking the pictures or videos you add to Instagram Stories and cross-posting them to Twitter to see if you get any traction. You can also repost tweets to Fleets using the "share" button in the app.
Learn more about how to use Fleets in Twitter's video explainer.
Voice Messages on Twitter
Most iOS Twitter users might have also seen a new feature roll out recently: voice messages. If you consider yourself a talker but don't feel like recording video, this is a fun way to let your readers get to know you by the sound of your voice!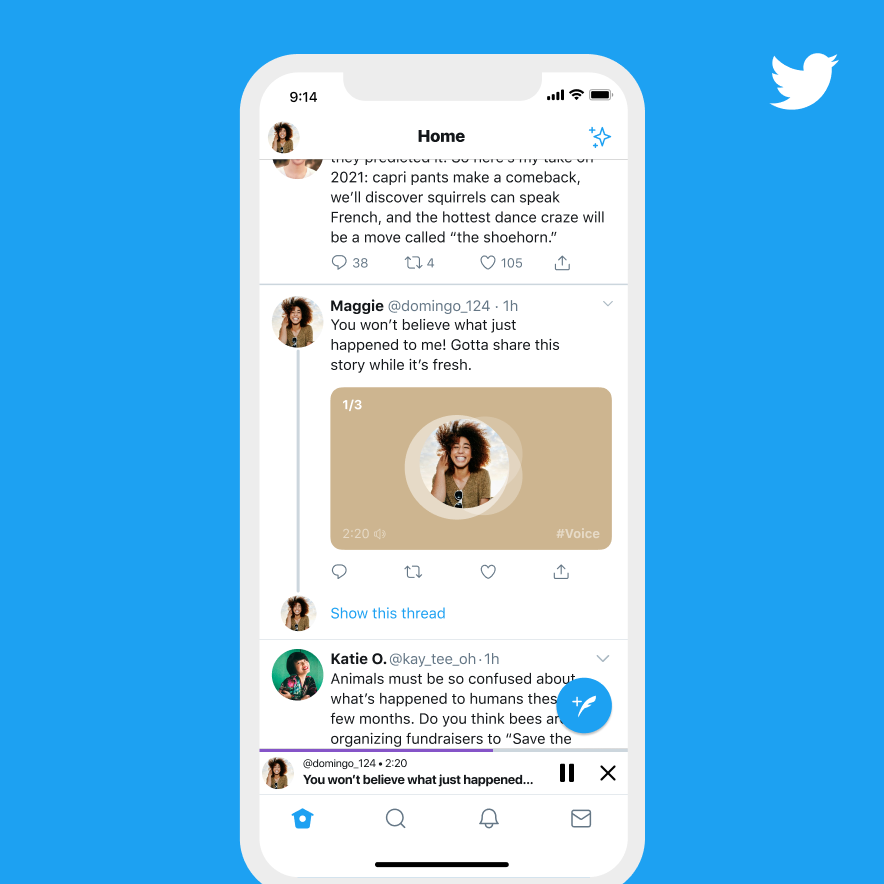 Image source: Twitter
To tweet a voice message, simply click the audio icon on your tweet creation page, tap the "record" button, and say your message. Once that's created, you'll be able to tweet it out with text for context.
This feature doesn't appear to be used heavily, so there's not a lot of information out there on how to best use this. But that also offers creative users an opportunity: a chance to break out using an underused new tool in an innovative way.
If you've tracked our marketing tips over the last eight years, you'll know that social media changes constantly and quickly. With any new features, it's important to learn about them and (if you have the bandwidth) try them out to see if they can help build your brand or promote your books.
That said, if you're not much of an early adopter, don't worry—you certainly aren't alone. It can be just as beneficial to see which new features gain traction before participating, so you don't waste time and energy trying to make a new feature work for you.
Phil Stamper-Halpin is Senior Manager, Author Platforms & Publishing Development for Penguin Random House