Pinterest is a virtual bulletin board that allows users to explore subjects and ideas that interest them by pinning and saving images and videos. It's the perfect platform to reach a community of like-minded people who share your passions—and do so with the most visually stimulating content.
The platform supports short videos, photos, and graphics, giving authors the ability to share content in the format that makes the most sense for them. Read on to learn how you can reach more readers using Pinterest, no matter what kind of books you write.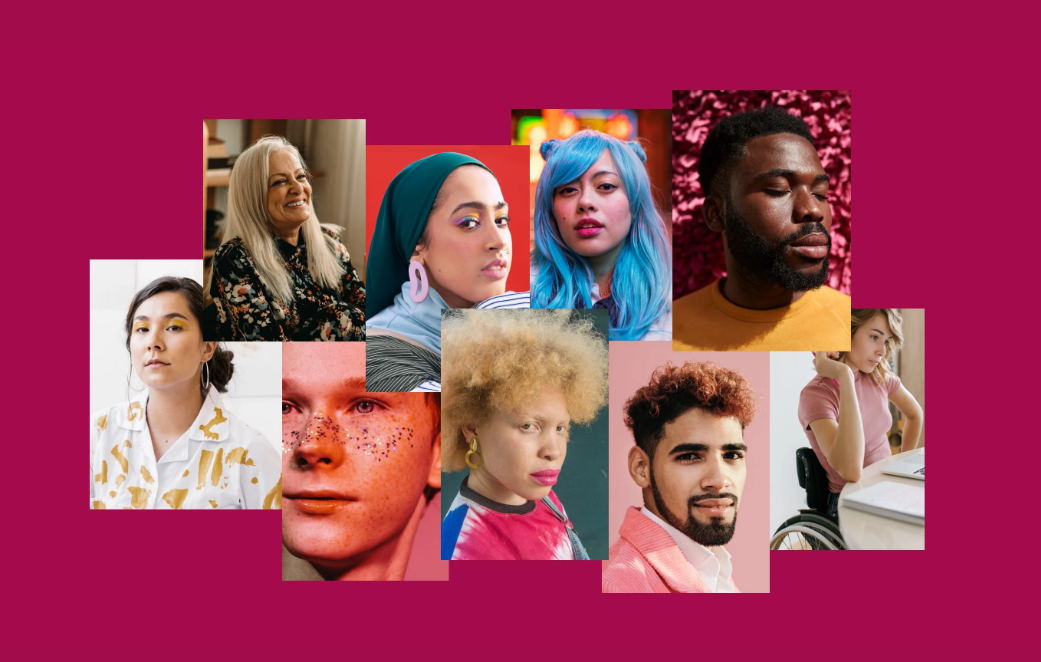 Image source: Pinterest
Audience: Who's on Pinterest?
Since its start in the early 2010s, Pinterest has become a multigenerational platform that gives creators the potential to reach users of all ages. Worldwide, the user base's largest age group is twenty-five-to-thirty-four-year-olds (40 percent of users), followed by eighteen-to-twenty-four-year-olds (21 percent of users). But when we look at the U.S. user base of nearly 86 million accounts, the largest age demographic (38 percent) is fifty-to-sixty-four-year-olds. So whatever generation is the intended audience for your book, from Gen Z to Baby Boomers, there's likely a strong base to target on Pinterest.
The majority of Pinterest users worldwide (76.7 percent) self-identify as female, though in the United States that figure is closer to 60 percent. These users spend an average of 14 minutes per day on the platform, which is lower than Instagram (28 minutes), Twitter (34.8 minutes), and TikTok (45.8 minutes), but higher than LinkedIn (~7.5 minutes).
Since our last look at Pinterest in 2018, the platform has made a strong shift toward creating communities and had a beautiful mobile app refresh aimed at keeping users engaged for longer periods of time. With a reorganized navigation menu and a focus on recommended pins, it's easier than ever to get your content to the users and communities who will be most interested in it.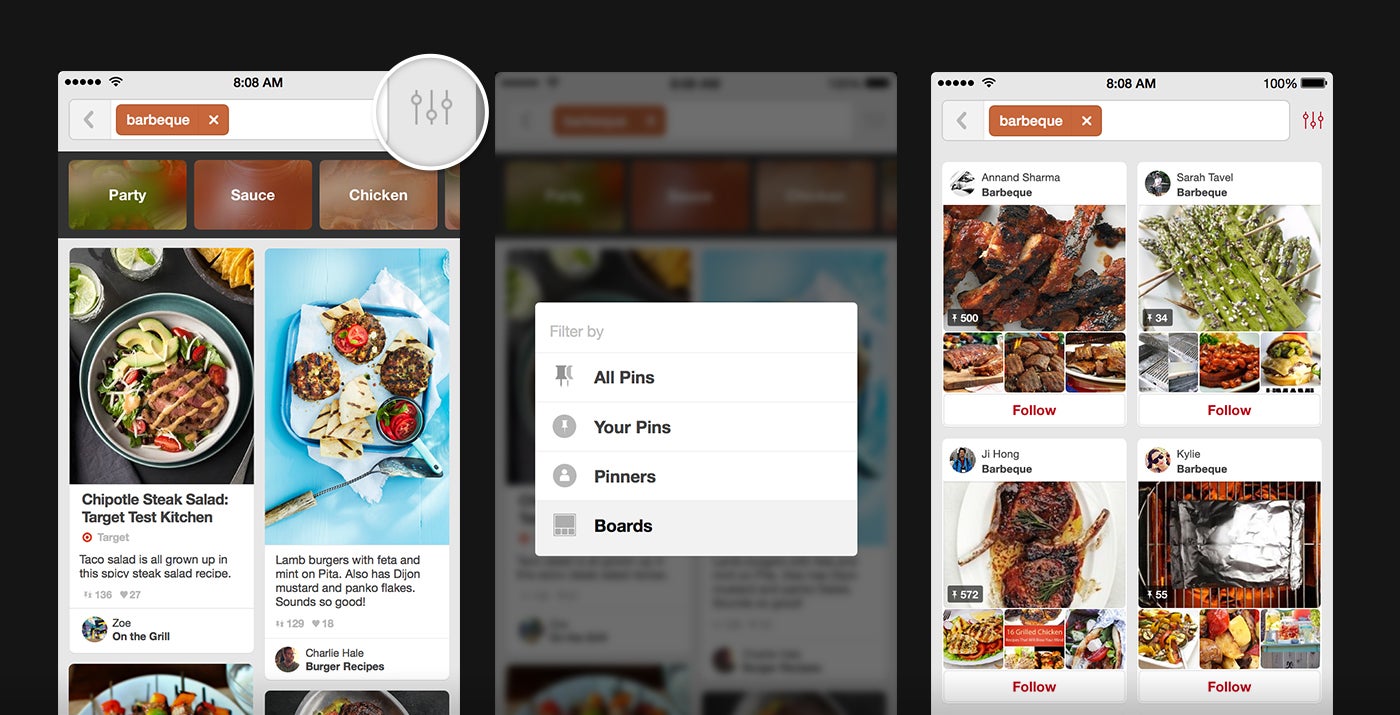 Image source: Pinterest
What Works on Pinterest?
If you haven't been on the platform lately—or never got around to making an account—Pinterest can feel overwhelming, packed with information, images, and videos, with what seems like billions of posts vying for your attention. However, much as with Google or YouTube, discoverability on Pinterest relies heavily on keywords and search terms. So, in order to build your community, start with a deep dive into the topics that interest your audience. Are you a cookbook author? Immerse yourself in the world of recipe pins and see how similar influencers on the platform reach their audiences. Are you a fiction author eager to share creative writing tips? Look for others on the platform who are doing well. Whatever your niche, there's a community out there searching for posts just like yours.
Figuring out what to post can be tricky. If you want readers to get to know you personally, you can curate boards by pinning blog posts and images related to writing inspiration, a behind-the-scenes look at your writing space, a deep dive on topics related to your book, or even something fun like character aesthetics and fashion boards. For more ideas, take a look at the "Pinning to Your Boards" section of our 2018 article, which suggests sharing photos of bookshelves (yours or your dream bookshelf), lifestyle book images, designed quote cards that link to your book, book recommendation lists, and more.
Additionally, if you want to establish yourself as a tastemaker or influencer in a certain topic, consider linking articles or blog posts to Pinterest boards. For example, if you had a post on your blog broadcasting "Five writing tools I couldn't live without," you could make a simple teaser graphic using a tool like Canva (click here for Canva's Pinterest pin templates) to post on your Pinterest account.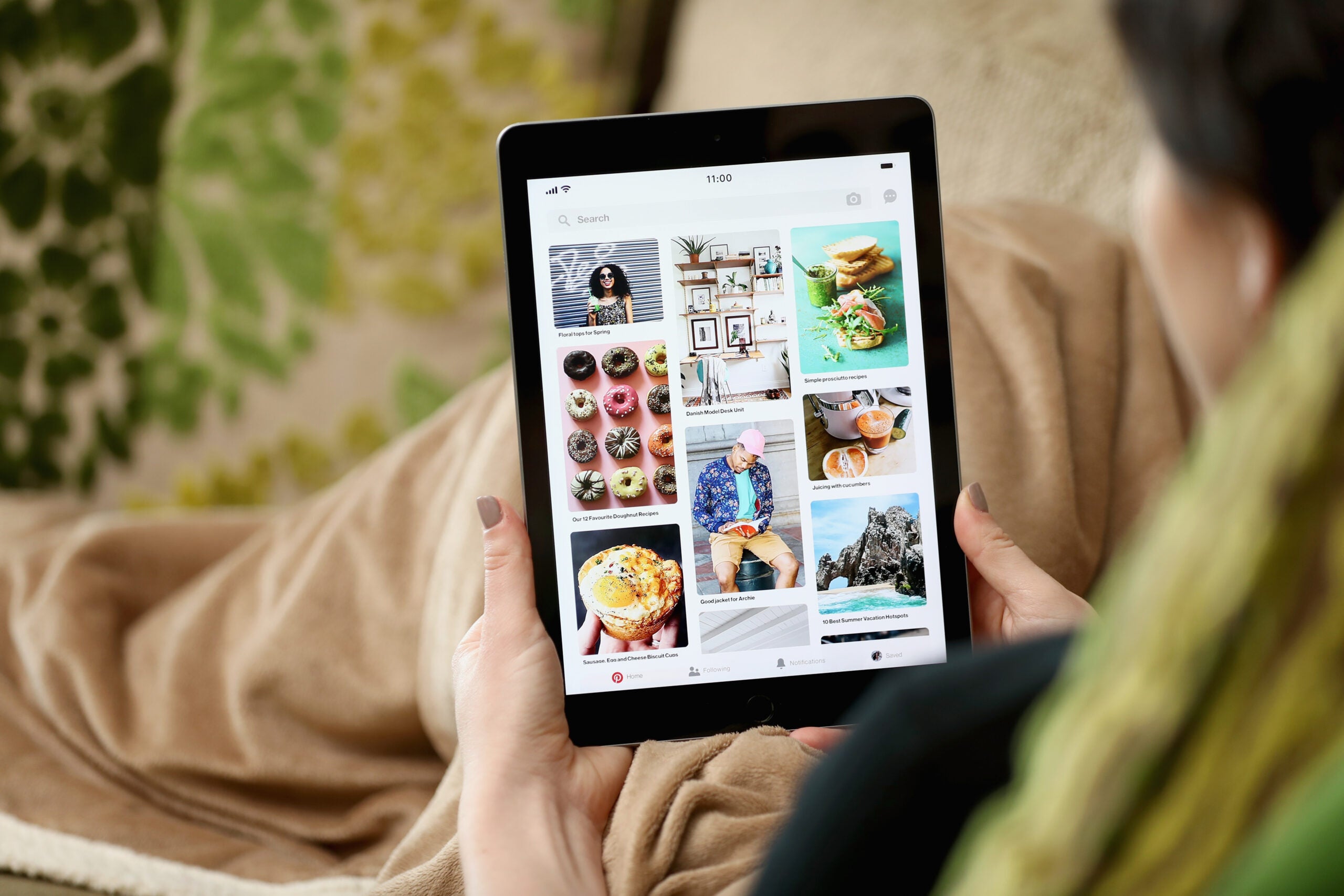 Image source: Pinterest
Reaching Readers on Pinterest
Though many posts on social media platforms have short lifespans—your tweet might only be seen for a few hours!—Pinterest pins have longevity. If you have a recipe that's gotten traction in a certain category, for example, it could feed out to users for months. Because of this, you don't need to worry too much about posting at specific times of day—just do what feels right and feel free to experiment.
That said, the suggested cadence for posting is five to fifteen pins per day. This is sometimes as simple as finding a dress your main character would wear and adding it with the click of a button as a pin in a character inspiration folder. But also consider creating your own static pins, video pins, or idea pins throughout the week to get some original content out there. If you've created videos or images for other social platforms, consider cross-posting to Pinterest, using the appropriate keywords.
As with any other platform, you'll learn the most about Pinterest by becoming an active user. Immerse yourself in the landscape by interacting with posts, connecting with other users, responding to comments on your pins as well as commenting on others', and collaborating with other influencers and users on Group Boards.
See It in Practice
For ideas about promoting book-related content, take a look at a few authors and author-related communities who are active on the platform:
Jeanine Donofrio, cookbook author and creator of the successful blog Love & Lemons, creates content, based on her own recipes, that links out to her blog, where she's able to add buy links to her upcoming books. https://www.pinterest.com/loveandlemons/
Nedra Glover Tawwab, bestselling author of Set Boundaries, Find Peace, posts her own inspirational quotes (which link to her Instagram!), pins her favorite "Words to Live By" and wellness quotes, and organizes information related to her upcoming books in separate pin folders. https://www.pinterest.com/nedratawwab/
Brightly, an online resource aimed at helping parents raise enthusiastic readers, creates pins for each of their book recommendation blog posts, driving traffic to their website to get further engagement. https://www.pinterest.com/readbrightly/
And of course, don't forget to check out Penguin Random House's Pinterest board, where we link to book collections in every genre. https://www.pinterest.com/penguinrandom/
No matter what kind of books you write, there's a community waiting for you on Pinterest, so consider starting your own account to see how it can help connect you with more readers.
Phil Stamper-Halpin is Associate Director of Author Development for Penguin Random House.