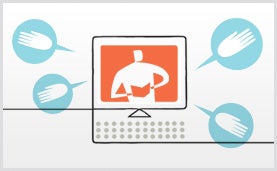 If you missed some of our great author webinars, do not fear! They are all recorded and available on the Portal. And, just to whet your appetite, here's some of the advice we heard from experts from Twitter, Goodreads, Tumblr, and the Random House marketing team.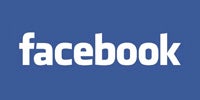 In our May webinar, Random House's Sarah Cahill helped us with the transition to the new Timeline look and feel for Facebook. We looked in detail at some of the new features, including the ability to highlight and pin posts, add milestones, and manage applications. The webinar also included a discussion on how to source and choose images for that all-important cover photo!
Highlight: We also shared these useful tips with authors to help them decide whether to stick with a Profile or switch to a Page.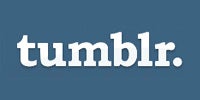 Rachel Fershleiser from Tumblr joined us in June to tell us more about this unique young, geeky, book-loving community. We learned that Tumblr is both a simple blogging platform for authors and also its own social network that can help content spread virally. Rachel called out some of the ways that people are using Tumblr to create an immersive storytelling experience, including an example from the creators of the Hunger Games movies. She also advised reaching out to fans on Tumblr directly by sharing their content, such as fan art, and hosting competitions on the platform. Shannon Donnelly, who runs the successful Pantheon Books Tumblr, recommended posting simple, grabby images or quotes and tagging them as "lit" or "librarians" as good ways to make an impact.

Highlight: When Random House author Josh Conviser started a Tumblr right after the webinar, one of his posts was featured on Tumblr's Radar, garnering him 1500 notes!
In July, Twitter sent us their head of editorial programming, Andrew Fitzgerald, to talk about creative ways for authors to use Twitter. We were interested to hear that Twitter has become a "wide-open frontier for creative experimentation," with some of the most interesting Twitter "moments" listed here. As well as Twitter best practices, we were keen to hear what works for authors in particular. Andrew stressed being authentic and giving insight into your  life as a writer, as Anna Quindlen did with her @random Twitter takeover. Emily Lyman from Crown marketing also gave some great practical tips on how Random House can help.

Highlight: We enjoyed learning about Jennifer Egan's Twitter storytelling experiment with the New Yorker, and how even nonfiction writers can use Twitter creatively.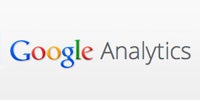 In September, we got technical with Erica Curtis and André Moraes from the Random House analytics team. They gave us a tour of Google Analytics and tips on how to get a really deep understanding of your website traffic. Erica and André showed us that we could use this information to see how people are finding websites and to increase return visits. They also demonstrated how to use the information to improve site content, by understanding what really resonates with visitors and which web pages are being shared on social media. Geographic information can be used to figure out where to go on tour, or which international rights to sell. We also looked at advanced features, such as tracking specific types of visitor, and how to create and track goals like clicks on links to retailers or PDF downloads.
Highlight: André showed us how to analyze a small traffic spike to see what caused it (and how to repeat it!).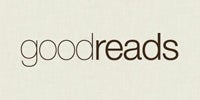 Patrick Brown, Goodreads' community manager, joined us in October to show us how to get the most from this major book-recommendation website. Patrick stressed the importance of claiming your author profile and making sure it includes a photo, books on your shelves, and events (if you have them). We learned that Goodreads reviews are an important way to help readers discover your book, and even get pushed out to Google Books, Kobo, Powell's, library sites, Twitter, Facebook, and more. Early reviews are particularly helpful and can be stimulated through giveaways, although you'll need at least a couple of hundred reviews for your book to get into the Goodreads recommendation engine. There are also plenty of ways to interact with readers on the site through groups, discussions, and "Ask the Author" programs. Patrick also recommended pulling your blog into the site, if you already have one.
Highlight: Goodreads has a number of widgets you can use on your website or blog to drive people to your Goodreads page, encourage them to review your book, highlight giveaways, and even showcase five-star reviews.
We hope you'll join us in 2013 for more author webinars. To sign up for the program, click on this link to the Author Portal. To watch any of these webinars, click here.